Back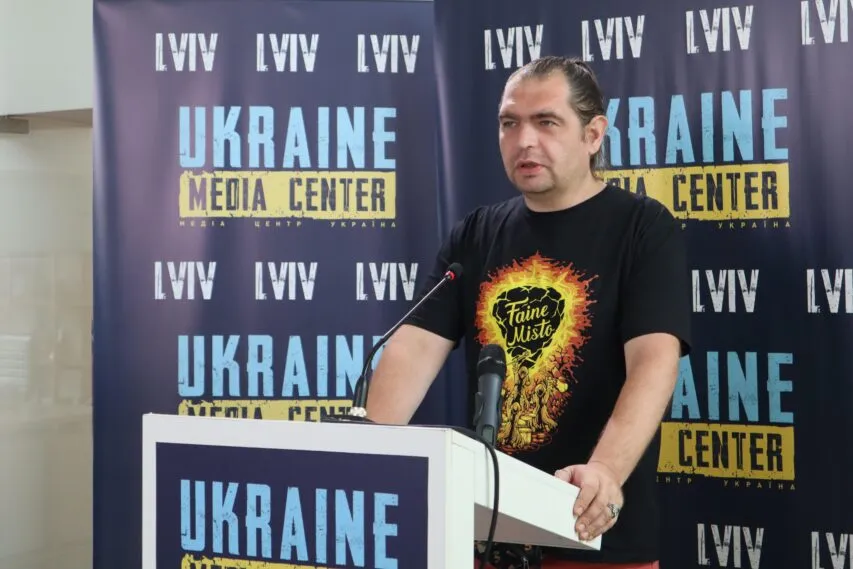 July 24, 2023, 14:15
Sponsorships, auctions and online concert streaming: how Faine Misto festival organizers plan to raise UAH 5 million for the needs of the Azov Brigade
These funds will be enough for three months to cover the Azov brigade's logistical expenses. Volodymyr Pasiaka, co-founder and co-organizer of the Faine Misto International Music Festival, said this at a briefing at the Ukraine-Lviv Media Center.
The organizers plan to raise financial support for the festival in several ways: sponsorship donations, a series of auctions and interactive events where visitors can donate, and a share of the total ticket price.
The performances will be streamed on the Megogo platform on all three days from 3 pm on Friday and from 12 pm on Saturday and Sunday. The screen will display a QR code with a link to the details of the Faine Misto NGO.
"All the sponsorship funds will go to the needs of the Azov brigade in full. There will also be several auctions and lots for visitors for a donation. Having previously agreed with the Azov brigade, we will use part of the money from the tickets to cover salaries, rent, logistics, and the rest to help the brigade," says Volodymyr Pasiaka.
In addition to the primary goal of raising funds for the brigade, the festival is focused on sharing personal war stories between visitors and participants. A book with these stories is planned to be published by 2024.
"The slogan of the event is 'stories worth hearing'. The full-scale war has made it so that everyone is fighting: someone is on the front line, and others are supporting the military or IDPs. But every story is important," says Maksym Cherkashyn, co-founder of the Faine Misto festival.
After the festival, Volodymyr Pasiaka adds, you can share your personal war story by filling out a form on the organization's website.
Watch the full video on the YouTube channel(in Ukrainian).
📍Media Center is located at 20 Ruska Street and functions as a co-working space from 10:00 AM to 6:00 PM.
Contact phone:
+38 067 652 91 97
Read more: https://mediacenter.org.ua/news