Back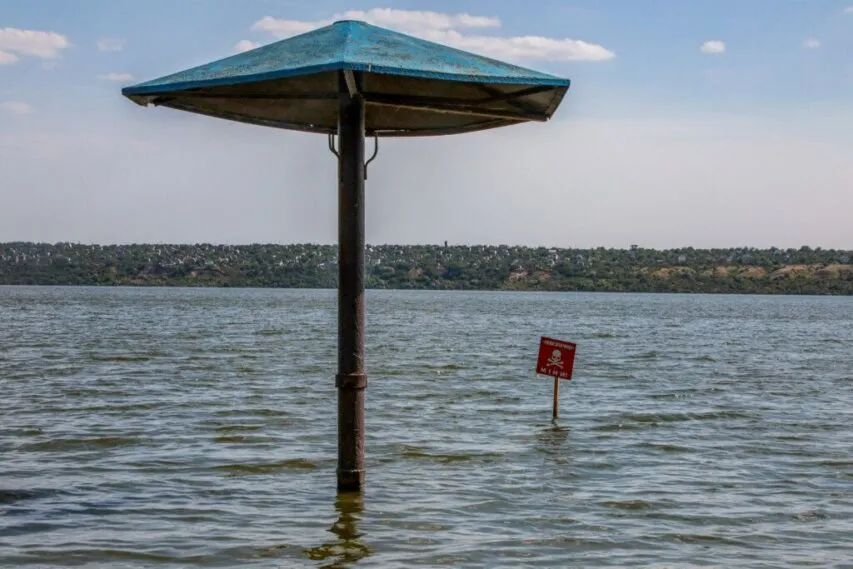 June 12, 2023, 14:30
No swimming and selling fish from flooded areas – Vitalii Kim on water situation in Mykolaiv oblast
In Mykolaiv oblast, water samples at various places are being collected for inspection. The situation with chloride has improved but worsened with E. coli. Therefore, swimming will now be banned everywhere until the situation stabilizes.
Vitalii Kim, Head of Mykolaiv Oblast Military Administration, made this statement during a briefing at Media Center Ukraine – Ukrinform.
"So I am addressing people – you mustn't swim, you mustn't sell fish from the places that were flooded," he urged.
At the same time, Vitalii Kim noted that 9 artesian wells were flooded in Bashtanka district of Mykolaiv region.
"One of them, in addition to distribution, supplies water to the city. The tests from it came good, everything is normal. Therefore, I hope that the situation will level off during the week," – he emphasized and noted that everything is also fine with water withdrawals in both Mykolaiv city and the district.
"In the flooded area, where the water spread, there are no cemeteries, cattle and agrochemicals burial grounds nor any warehouses. That is, it did not affect us, so we hope that the situation will level off in the coming weeks," he added.
In addition, Vitalii Kim reported on the water receding rate.
"In Mykolaiv, today the water level has already fallen by 58 cm. In the Inhulets River, the peak value has already dropped by 155 cm. But the rate of water receding is slower, that is, the water will return to normal, there are four meters left, which will take about a week."
Read more: https://mediacenter.org.ua/news