Back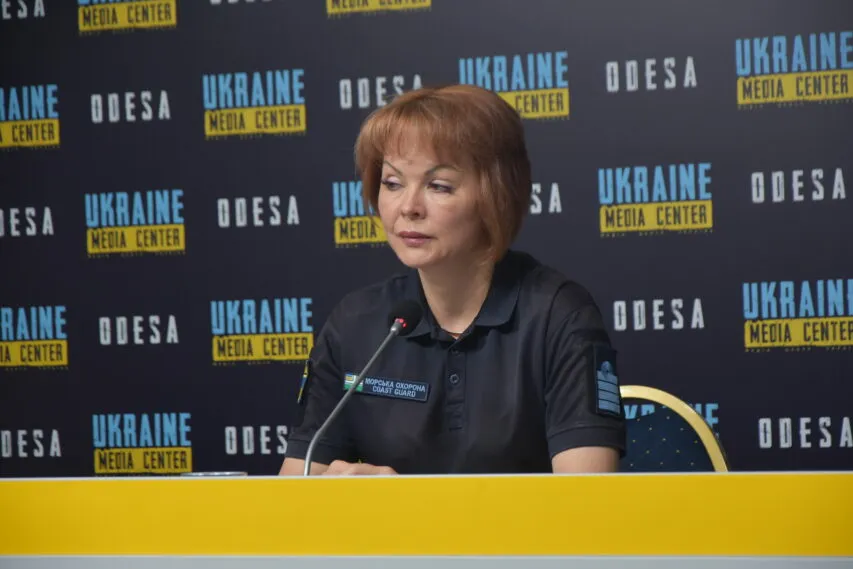 Photo by Media Center Ukraine – Odesa: Natalia Humenyuk, Head of the Joint Coordination Press Center of the Defense Forces of Southern Ukraine
June 6, 2023, 12:05
No critical situation recorded due to dam explosion at Kakhovka HPP in right-bank Kherson region – Ukrainian Defense Forces
However, the evacuation continues, and the water will reach a critical level at 13:00. This was reported by Natalia Humenyuk, Head of the Joint Coordination Press Center of the Defense Forces of Southern Ukraine, at a briefing at the Media Center Ukraine – Odesa.
"No critical situation has been recorded on the right bank. The regional center is not critically affected, some streets and neighborhoods are flooded. But the evacuation continues, the water will reach a critical level around 13:00," Humeniuk noted.
She added that due to the rising water level, the danger of mines on the water has increased, and she advised local residents not to try to evacuate on their own, because "the occupants will not watch this calmly."
"We understand that this incident is the enemy's reaction to the actions of the defense forces, whose nerves could not stand the counteroffensive. They did what had been planned for a long time… They expected the defense forces to move, tried to influence the defense forces to prevent the Dnipro from being forced across and landing on the left bank," – the officer said.
She also noted that the force of the explosion was uncontrollable, but not the entire dam was destroyed, because "it was built to withstand a nuclear strike".
Read more: https://mediacenter.org.ua/news