Back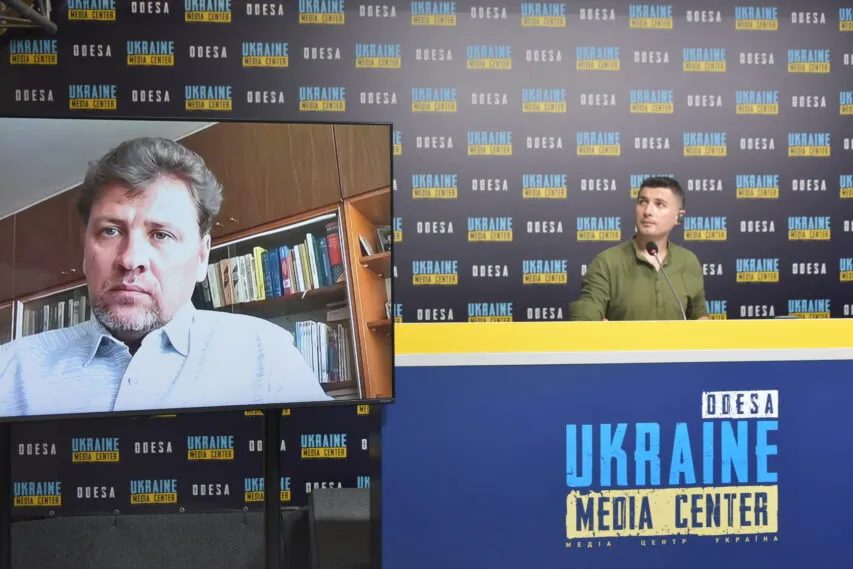 Photo by Media Center Ukraine – Odesa: Vladyslav Balinsky, ecologist, head of the NGO Zeleniy List (Green Leaf)
June 6, 2023, 15:41
Nizhnedniprovsky Nature Park will be destroyed by blowing up the Kakhovka HPP dam – ecologist 
This is about 80 thousand hectares of unique natural areas. This was stated by Vladyslav Balinsky, ecologist, head of the NGO Zeleniy List (Green Leaf), at a briefing at the Media Center Ukraine – Odesa.
"The scale of the disaster is impressive. We are talking about the actual destruction of the landscape complex. The uniqueness of this area is that it has not been changed by humans. And now 80 thousand hectares of the Nizhnedniprovsky Nature Park will be destroyed by the dam's undermining. Plains, steppe, floodplain meadows – all this will be washed away into the sea by a large flow of water," – the ecologist said.
He also added that 70 species of animals and 30 plants listed in the Red Book of Ukraine habitat in the areas that were flooded due to the dam's blowing up.
He also noted that all the countries of the Black Sea basin will feel the consequences through the Black Sea, most of all Romania.
"The machine oil that got into the Dnipro river is only a small part. We are talking about thousands and thousands of tons of soil that will end up in the sea. Most of all, we are concerned about the toxic sludge that has accumulated during the functioning of the Kakhovka reservoir," – Balinsky added.
Read more: https://mediacenter.org.ua/news