Back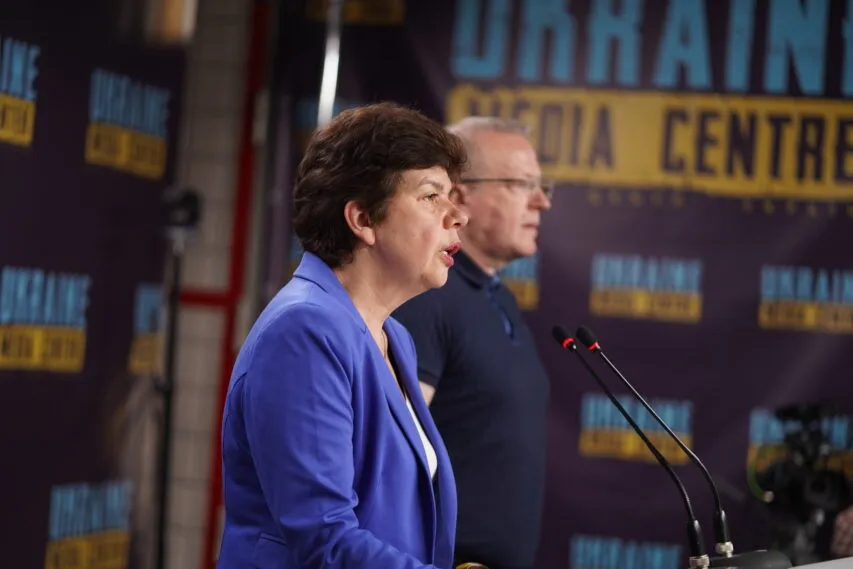 May 16, 2022, 15:09
"Ninety Percent of School Graduates Who Went Abroad due to the War Will Come Back to Ukraine," Director of the Education Department of Lviv Oblast Military Administration
Eighty to ninety percent of school graduates who left Ukraine because of the russian invasion will try to enroll at Ukrainian universities. Oleh Paska, Director of the Education and Science Department of Lviv Oblast Military Administration, reported this at his briefing at Media Center Ukraine.
"Most of our students studying abroad want to come back to Ukraine. This trend has persisted for the last two years. The state of war has not changed anything here. Mainly, the students who do very well academically are willing to return. Also, most school graduates who left Ukraine look for contacts via the Education Department to be able to sit for the Multiple Subject Test this year," Oleh Paska says.
According to Larysa Serediak, Director of Lviv Regional Center for Education Quality Assessment, Ukrainian children abroad will be able to take the National Multiple Subject Test. This year, it replaces the External Independent Evaluation. It means that these school graduates will be able to enroll at the Ukrainian universities in September.
Similar to those in Ukraine, special centers will be set up in the EU member countries, the UK, and Ireland for the graduates to take the test. I assume that some Ukrainian graduates will decide to study abroad, but most of them will come back to study at home," Larysa Serediak assured.
It was reported that the External Independent Evaluation would take place in the format of a National Multiple Subject Test this year. The intent to take it must be confirmed from May 20 till June 7 on the relevant information page. Please also select the name of the city or town where the school graduate will stay during the test period. The test covers three subjects — Ukrainian, Mathematics, and History of Ukraine.
Read more: https://mediacenter.org.ua/news