Back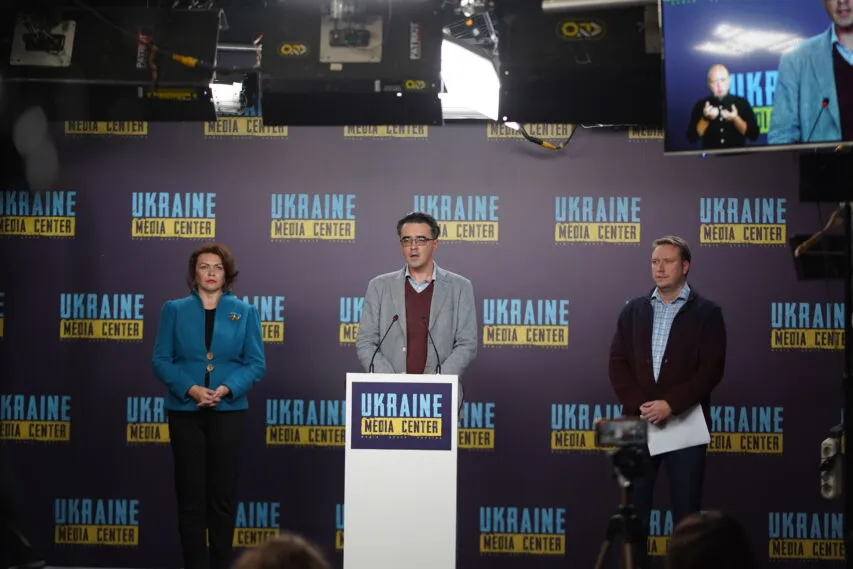 Halyna Bordun, Orest Suvalo, Roman Andres, Media Center Ukraine
September 15, 2022, 15:17
Nine IDP Support Centers Providing Legal and Psychological Support Started Working in Lviv Oblast
There is a growing need for warm clothing, space heaters, and power generators for internally displaced people in Lviv Oblast. People are preparing for the cold season. Hanna Bordun, Advisor to the Head of Lviv Oblast Military Administration, told this during a briefing at Media Center Ukraine. According to her, various forms of assistance are available at nine advisory and coordination centers opened last week in the region-level cities of Lviv Oblast.
"It is important for us to help people who were accommodated in various non-winterized facilities to get help now ranging from warm clothing and space heaters to other forms of support they may need," Halyna Bordun said.
According to Orest Suvalo, a member of the medical and psychosocial assistance working group and a coordinator of the Mental Health for Ukraine project, the demand for psychological support among internally displaced people grew considerably. Thus, Lviv Oblast signed a memorandum with 28 international institutions that offer the services of their psychologists and lawyers via advisory and coordination centers.
"We are surveying the needs of internally displaced people to find out the percentage of people in need of the crisis mental-health or psychological counseling services as a result of a survey. Then, they are directed to a competent specialist depending on their needs," Orest Suvalo explained.
According to Roman Andres, Acting Director at the Welfare Department, the need for assistance to IDPs in Lviv Oblast will grow. First of all, this statement applies to seniors. According to him, 32,000 pensioners and 9,000 people with disability are sheltered in the oblast now.
"They need special attention because some of them are in a grave condition; their mobility can be limited, or they can be bedridden. There is a network of 14 institutions that help such people. We are working on improving the accommodation conditions for the people who have already come here and expanding the institutions to take more people," Roman Andres said.
The Lviv Oblast Military Administration stated that information about the operation of advisory and coordination centers could be obtained from the 112 emergency phone line.
Read more: https://mediacenter.org.ua/news