Back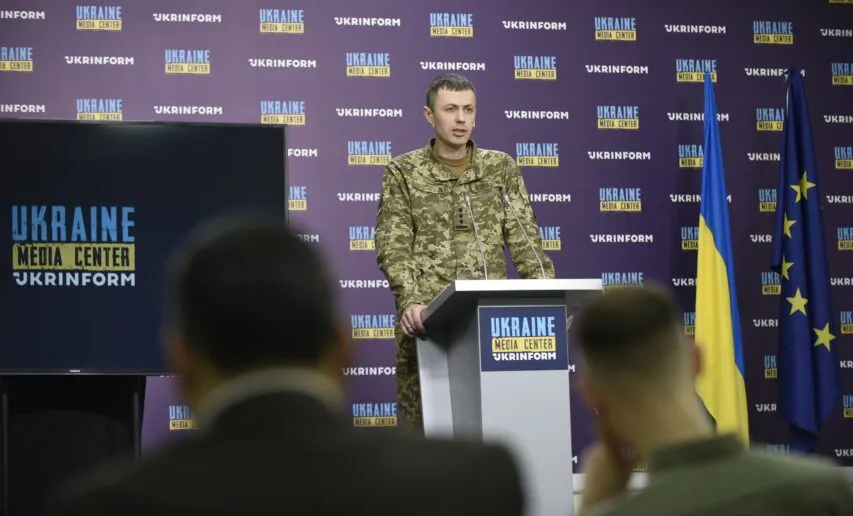 Andriy Demchenko, Spokesperson of the State Border Guard Service of Ukraine, Media Center Ukraine — Ukrinform
January 31, 2023, 17:12
 "New restrictions on traveling abroad during the war are in effect; there are three exceptions," State Border Guard Service
Recently, the changes made by the government to the rules for crossing the state border of Ukraine came into effect. Andriy Demchenko, Spokesperson of the State Border Guard Service of Ukraine made this statement at a briefing at Media Center Ukraine — Ukrinform.
"According to the changes, government officials, people's deputies, deputies of local councils, judges, prosecutors, government officials employed at relevant agencies for the period of mobilization and a number of other persons specified in these changes can now travel abroad exclusively on business trips . Also, the Cabinet of Ministers decreed that the ministries, central and local executive agencies, other state agencies, local self-administrations, heads of business entities must submit the lists of persons affected by these changes to the administration of the State Border Guard Service within three days," — Demchenko said.
The Spokesman noted that this three-day period is coming to an end today, January 31. In addition, the government provides several exceptions for when the listed categories of citizens may leave for other purposes than a business trip.
"(The following categories of people) can cross the border without going on a business trip: women (and men who are single parents) if they have a child or children under 18 years of age, for the purpose of visiting such children abroad or if they accompany such children when traveling abroad. The next exception is treatment abroad, if there is a letter of confirmation from the Ministry of Health that the medical facility abroad is ready to accept the person. The third exception is on the basis of an individual decision by the Head of the State Border Guard Service, in the event that one of the family members of the persons specified in the list died abroad," — Demchenko said.
Read more: https://mediacenter.org.ua/news