Back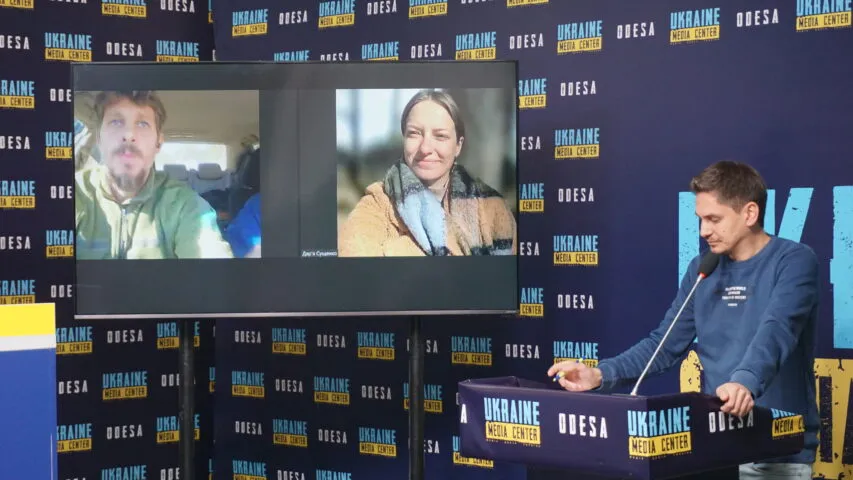 October 17, 2023, 14:30
New eco-settlement will be free for war veterans – organizers plan to create an open, friendly community
The project of the new modern center for rehabilitation and recovery of veterans GOLOKA, which is currently being built by volunteers in Odesa region, needs builders, psychologists and other community members.
This was stated by Daria Sushchenko, co-founder of the GOLOKA project, at a briefing at the Ukraine-Odesa Media Center.
"We are now actively assembling a team – we need builders and other specialists, because we are building an eco-settlement literally from the pits for houses. In addition, we are recruiting a team of psychologists, psychotherapists, and craftsmen," emphasized Daria.
The new center will offer various rehabilitation programs, and the organizers are looking for help in spreading the word about the project to the general public.
"We plan to teach meditative healing. And we want people in our community to learn new professions and then be able to be teachers for other project participants. Even after rehabilitation, you can stay here and be a resident of the eco-settlement: a gardener, a craftsman, a specialist," says the co-founder of GOLOKA.
"Now the organizers are writing grants to various companies – it doesn't require a visit to the village. At the same time, they are building the infrastructure of the future eco-settlement.
"We are doing everything to make it free for the soldiers and their families," emphasized Daria Sushchenko.
Read more: https://mediacenter.org.ua/news