Back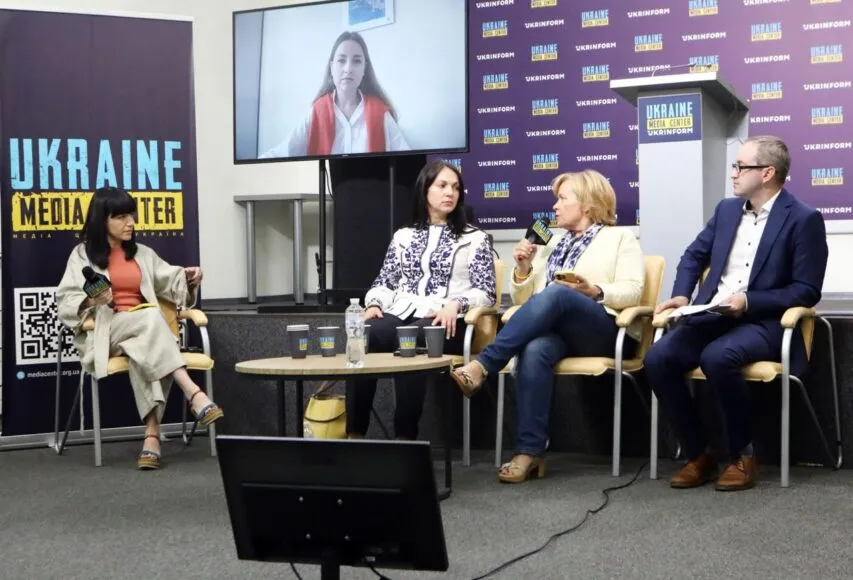 May 26, 2023, 16:45
NATO Summits in Washington and Vilnius will pave the way for Ukraine's Alliance membership – Rasa Juknevičienė
In order to find a consensus on Ukraine's accession to NATO, the largest political group in the European Parliament has drafted a document supporting Ukraine's invitation to join the Alliance.
Rasa Juknevičienė, Member of the Seimas of the Republic of Lithuania, Member of the European Parliament, and President of the NATO Parliamentary Assembly (September-November 2018) made the relevant report at a briefing at the Media Center Ukraine – Ukrinform.
"I visited Kyiv, particularly the Kyiv Security Forum, with an essential document. And now I can speak not only on my own behalf but also on behalf of my political force in the European Parliament. It is the largest parliamentary force uniting strong political parties across Europe. And we must understand that NATO does not yet have a consensus on inviting Ukraine. That is, this consensus has not yet been reached, and our document is an important experience, an opportunity to speak on behalf of a group of many countries to find a common denominator. And now we have already reached a consensus," she said.
The MEP emphasized that it is crucial to agree on the issue of inviting Ukraine to NATO, as it will be an important message to Russia. She also paid particular attention to the main message contained in the document.
"We believe that the summits to take place in Washington and Vilnius will pave the way for Ukraine's invitation to join NATO. And Ukraine will be granted full membership in NATO as soon as the active military confrontation is over," she emphasized.
Rasa Juknevičienė noted that the document contains three critical points. In particular, one of the states that Ukraine's membership in NATO will ensure permanent, sustainable peace on the European continent.
"We, as Europe as a whole, need Ukraine in NATO. I'm trying to change the narrative and say that we need Ukraine as a country with the most potent armed forces currently, which can defend the rest of Europe from this ever-present threat coming from the East. First, we need Ukraine in NATO to ensure sustainable peace on the continent. It is also vital for Ukraine, and it is also essential for Russia, as it will be impossible to achieve sustainable peace on the continent unless there is a change in Russia Regime in the future,
Read more: https://mediacenter.org.ua/news