Back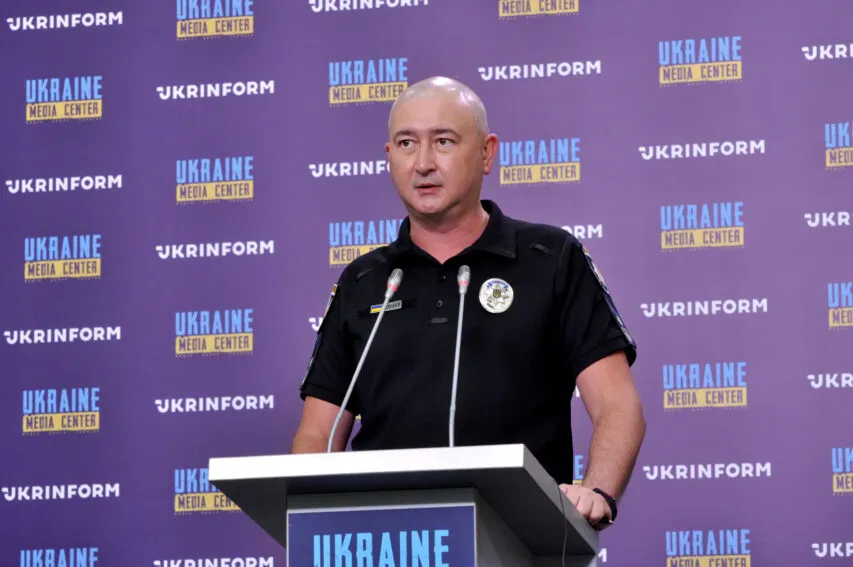 July 7, 2022, 17:42
National Police initiates over 21,000 criminal proceedings into war crimes committed by russians
As of today, the National Police of Ukraine has initiated 21,923 criminal proceedings into the crimes committed by the russians, belarusians and their accomplice on the territory of Ukraine.
Oleksiy Serheyev, Head of the Command and Coordination Department of the National Police of Ukraine made this statement at Media Center Ukraine — Ukrinform.
"Here are more details on the russians' crimes, the statistics are as follows: Article 438 (violation of the laws and customs of war) — 15,000 proceedings, Article 110 (encroachment on the territorial integrity and inviolability of Ukraine) — 5,800 proceedings, Article 111-1 (collaborationism) — 945 cases," — Oleksiy Serheyev said.
He added that the work to combat the illegal circulation of weapons is gaining particular importance: "During the specified period, the police uncovered more than 2,500 cases of illegal handling of weapons. On average, about 14 such criminal offenses are registered daily."
Read more: https://mediacenter.org.ua/news