Back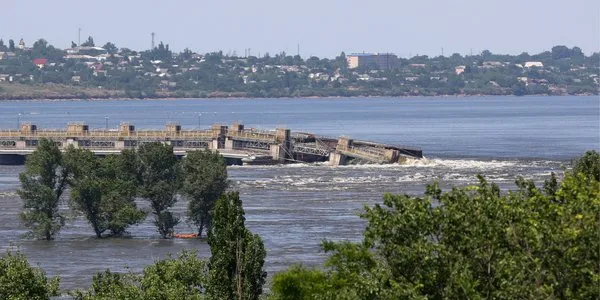 June 21, 2023, 15:32
Natalia Humeniuk on the consequences of the Kakhovka HPP disaster: The humanitarian situation remains stable on the right bank. There are no such positive dynamics on the left bank
The rescue and evacuation operations are underway in the region, particularly on the right bank. On the left bank of the Kherson region, the evacuation situation is more complicated. The humanitarian overview on the left bank of the Kherson region reports the situation to be complicated.
Natalia Humeniuk, Head of the United Coordinating Press Center of Security and Defense Forces of the South of Ukraine, made the relevant report at a briefing at the Media Center Ukraine – Ukrinform.
"The rescue and evacuation missions in the region are still ongoing. In particular, on the right bank. On the Russian-occupied left bank, the situation is much worse. But even there, the Defense Forces try to help civilians and evacuate them from wherever possible. All of the relief efforts the media stays silent about are still taking place. The media coverage has already resulted in serious consequences by provoking shelling attacks. Russian forces shelling kill their emergency workers to prevent POVs exchange fund replenishment," she noted.
According to Ms. Humeniuk, the humanitarian situation on the right bank is relatively stable and under the control of local authorities. On the left bank, on the contrary, the situation is complex and sometimes even critical.
"The situation on the left bank is tough. In some settlements, it is even critical, as people there lack access to safe drinking water. The consequences of this disaster in the occupied territory will not be summarized soon. According to preliminary data, the death toll may be very high, which will also affect the further environmental situation," she said.
Read more: https://mediacenter.org.ua/news