Back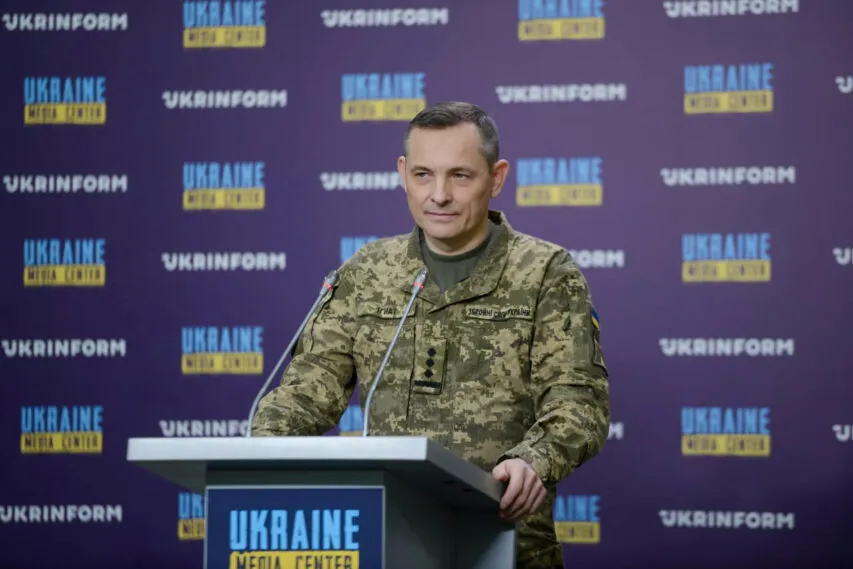 Iurii Ihnat, Speaker of the Air Forces Command of the Armed Forces of Ukraine, Media Center Ukraine — Ukrinform
November 21, 2022, 16:16
NASAMS Air Defense Systems Shoot Down 100% of Cruise Missiles, But We Have Not Enough Such Complexes — the Air Forces Command
The Air Forces are ready to repel the enemy air attacks by all available means. In particular, the NASAMS air defense systems transferred by Ukraine's Western partners completely destroy the enemy cruise missiles. Iurii Ihnat, Speaker of the Air Forces Command of the Armed Forces of Ukraine, made this statement during the briefing at the Media Center Ukraine — Ukrinform.
"The systems that have already been provided by Ukraine's partners are operating efficiently in the air defense system. The German enterprises promised to provide several more IRIS-T plants. They will be operated by a single unit, which will be able to cover about 100 km of the front section. We have two NASAMS systems, which, like IRIS-T, have already proved themselves in air combat. These are modern complexes with a good target detection system, as well as missiles that actually completely destroy enemy cruise missiles. The problem is that we have few of these systems," Iurii Ihnat said.
The Speaker noted that today the Ukrainian air defense is not only anti-aircraft missile systems of the Air Forces and fighters, but also the air defense facilities of the ground forces, naval forces and other defense forces.
"It is air defense of the ground forces that is being reinforced: yesterday we received from France two air defense batteries with a range of up to 10 km at the altitude of 6 km, which have their own radars and can significantly help in destroying drones, such as suicide drones. American Avengers armed with Stinger anti-aircraft missiles that have a target detection system are being delivered. In case of poor visibility or in the dark, when it is difficult to visually detect the target, the system equipped with its own radar detection directs the missile exactly at the target," Iurii Ihnat said.
Read more: https://mediacenter.org.ua/news