Back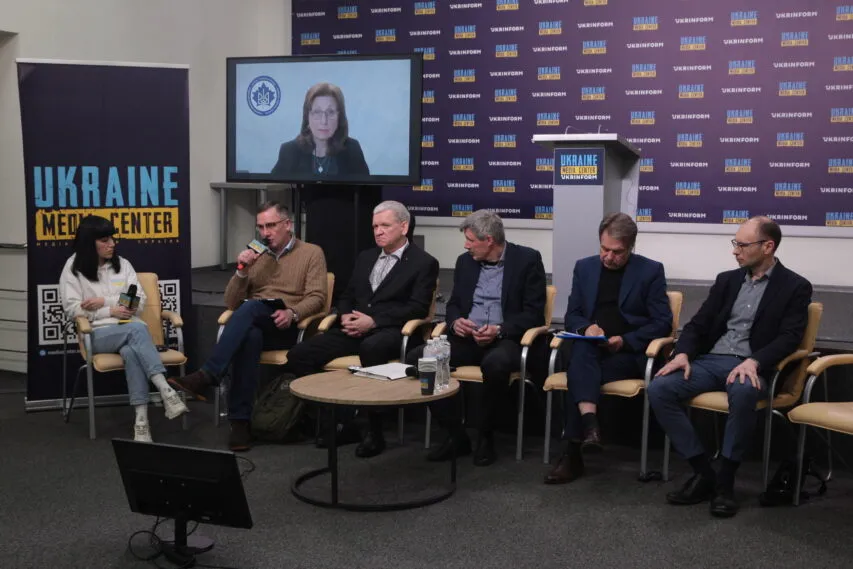 Media Center Ukraine — Ukrinform
April 28, 2023, 17:49
NACP's sanction list already has over 24,000 candidates — Yevhen Kasian
.As of now, the National Agency on Corruption Prevention (NACP) has compiled a list of more than 24,000 candidates, against whom sanctions will be imposed. At the end of March and beginning of April of this year, about 13,000 entities were already sanctioned.
Yevhen Kasian, leading expert on sanctions at the NACP made this statement during a briefing Media Center Ukraine — Ukrinform.
"As of May 2022, there were no examples of legislation in the world when it was possible to confiscate sovereign assets due to the military aggression by any country. The NACP was the first to participate in the development of the said draft law, amendments were made to the Law of Ukraine on sanctions, and a procedure for the judicial confiscation of these assets was introduced," he said.
Yevhen Kasian noted that currently the NACP cooperates with the Ministry of Justice and has already managed to process over 800 requests to search for assets of sanctioned persons, russians, and russian companies.
"When we receive a request, we look for their assets on the territory of Ukraine, and then information — whole packages of documents — is accordingly transferred to the Ministry of Justice, and they confiscate the specified assets in court. In particular, these are the assets of the Rotenberg family and (Oleg) Deripaska. It was a very complicated case, the Ministry of Justice has not imitated a lawsuit, but we handed over the materials on VS Energy. This is (Alexander) Babakov, (Mikhail) Voevodin and (Yevgeniy) Giner," he added.
According to the representative of the NACP, the development of the legislation is a signal for foreign partners to create similar laws that will help confiscate the sovereign assets of the russian federation.
In addition, Yevhen Kasian noted that the NACP works separately on uncovering the circumvention of sanctions.
"We can say that russia is a big economy, even though it is smaller than China or America, but it was very strongly integrated into the world economy. And it is impossible to simply cut it off. Never in history has such a large economy been cut off from the world economy. Based on the fact that russia is the largest country in the world, the circumvention of sanctions occurs through certain ports, through certain jurisdictions. These are Türkiye, Kazakhstan, Armenia, Georgia, the UAE, and rarely Saudi Arabia. Great economic relations with India and China. But India is more cautious than China."
Read more: https://mediacenter.org.ua/news