Back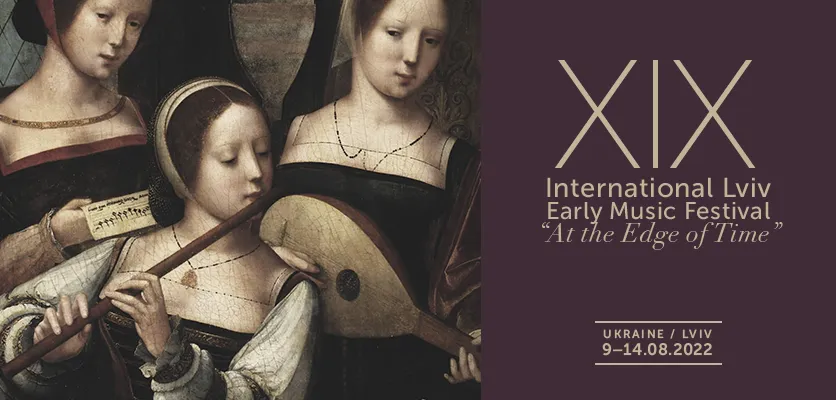 August 9, 2022, 14:22
Muses Are Not Silent: the Annual International Early Music Festival Starts in Lviv
The annual international Early Music Festival starts in Lviv on August 9. The event is held under the auspices of "Ukraine-2022. Muses Are Not Silent" project launched by the Myroslav Skoryk Lviv National Philharmonic Society after the start of russia's full-scale invasion. This year's international Early Music Festival has a subname "At the point of the time," Bohdan Sehin, Art Director of XIX International Lviv Early Music Festival, explained. He added that 6 concerts would take place during the 5 days of the Festival.
"We have participants from Poland, Germany, and France. In addition, we will have musicians from Kyiv. Taras Kompanichenko, who serves in the military, is our very special guest. He will be on leave from his unit to come here on August 11 to open the Festival because today (August 9) is a preamble to the Festival," Bohdan Sehin said.
According to the organizers, the international Early Music Festival in Lviv is the only Festival in Ukraine that presents the early music of various European countries – both vocal and instrumental, sacred and secular, operatic and oratorial – to such a great extent and at such a professional level. The Festival was founded by the late prominent musician Roman Stelmashchuk.
"It was 20 years ago when, for the first time, we held a Polish music festival in Lviv. I remember my first meeting with Roman Stelmashchuk. And we tried to collaborate, playing together the treasures of European music we found in Ukraine and Poland. After 20 years, we are now at a special moment of our history, and maybe the music will be once more one of the pillars of our culture, of our united Europe," the Polish conductor Paweł Osuchowski said.
You can find the detailed program of the Festival here
Read more: https://mediacenter.org.ua/news