Back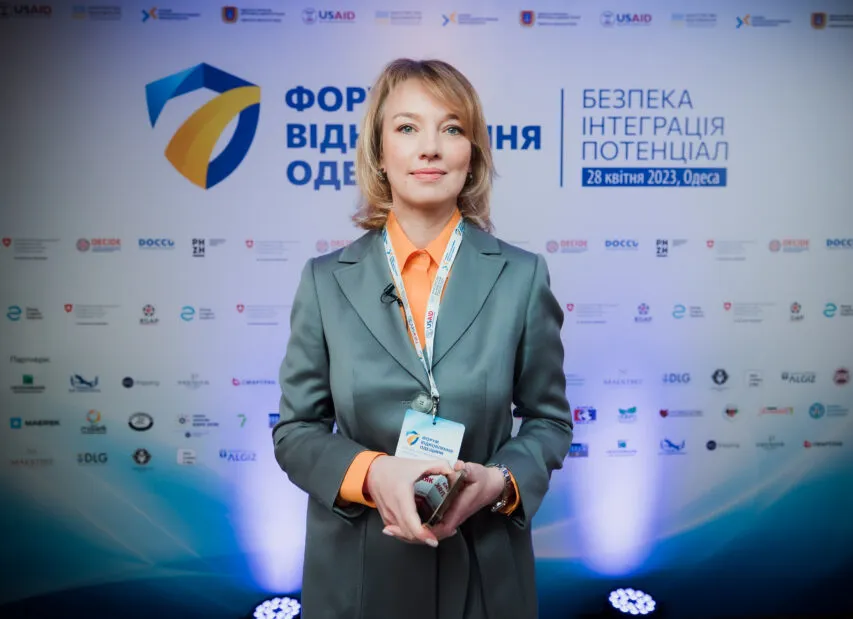 Photo by Media Center Ukraine – Odesa: Olena Shulyak, member of the parliament of Ukraine
April 28, 2023, 17:05
MP: Residents of Odesa region have filed almost two thousand reports on housing destroyed or damaged by russian shelling
1,845 information reports were submitted through Diia by residents of Odesa region regarding damaged or destroyed housing. The total area of destruction according to these reports is 255 thousand square meters.
This was stated by MP Olena Shulyak at the Odesa Oblast Reconstruction Forum. Currently, communities across the country are connecting to the Register of Destroyed Housing.
According to Shulyak, this year, citizens will start receiving compensation for destroyed housing. They will be financed from three sources. One of them are the seized assets of the russian Sberbank, which operated in Ukraine earlier. Also, 35 billion hryvna from the National Bank's profits are going to be used. Authorities also expect support from international partners, in particular, the World Bank, the MP added.
"For Ukrainians today, there is one great desire – victory. And the second and third combined to have a job with a decent salary and to have their own housing. If we resolve these three issues, our Ukrainians will return home. According to the latest UN data, more than 8 million of our people have left earlier," – said MP Olena Shulyak.
Media Center Ukraine – Odesa is an information partner to Odesa Reconstruction Forum "Security. Integration. Potential"
Read more: https://mediacenter.org.ua/news