Back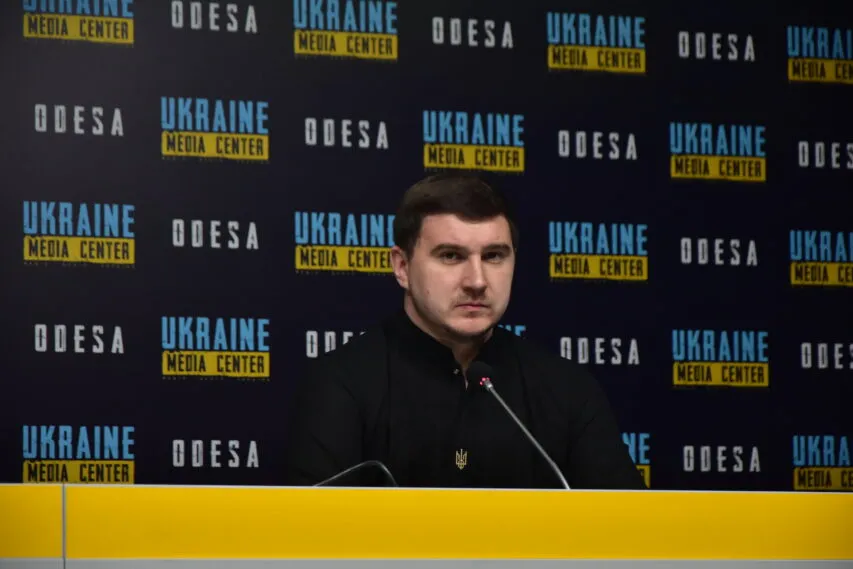 Photo by Media Center Ukraine – Odesa: Volodymyr Frolov, director of the department of economic policy and strategic planning of Odesa military state administration
May 26, 2023, 13:14
More than 600 new companies and entrepreneurs have registered in Odesa region since the beginning of the year
There were 313 more legal entities and 298 more individual entrepreneurs. These data were released by Volodymyr Frolov, director of the department of economic policy and strategic planning of Odesa military state administration, at a briefing at the Media Center Ukraine – Odesa.
He noted that in general, 136.1 thousand small and medium-sized businesses operate in Odesa region, including 105.4 thousand individual entrepreneurs, almost 30 thousand small enterprises and 843 medium-sized enterprises.
"The largest number of small and medium-sized businesses in the region is in wholesale and retail trade – 41%. Information and telecommunications – 8.7%, real estate transactions – 7%, professional, scientific and technical activities – almost 6%, transport – 5.5%, and almost 5% are agriculture," – the official added.
Industry, hotel and restaurant business, administrative services, and construction account for less than 5% of the total number of registered enterprises.
He also added that in January-April 2023, small and medium-sized businesses paid six billion hryvnias in taxes to budgets of all levels.
Read more: https://mediacenter.org.ua/news