Back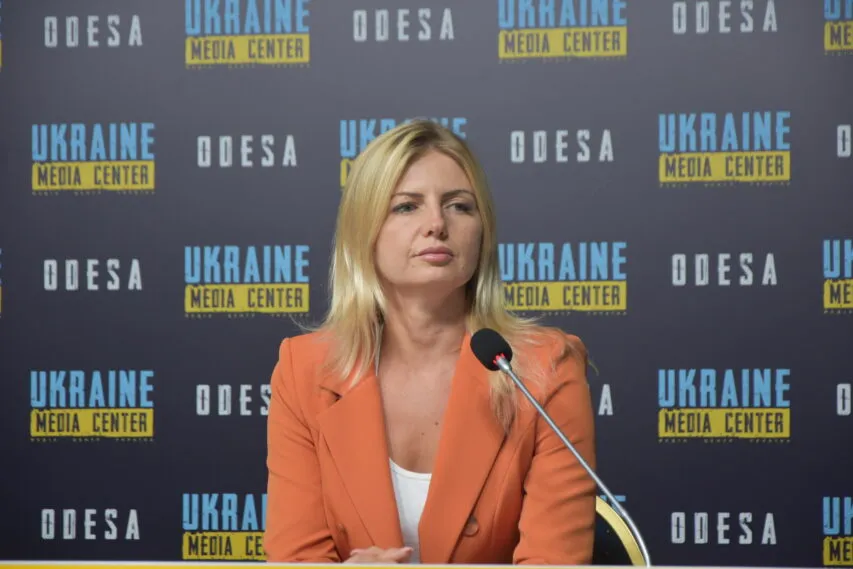 Photo by Media Center Ukraine – Odesa: Yevheniia Tsvetanska, communications manager of the "Terytoriya vidnovlennya ta rozvytku" (Territory of Recovery and Development) project
July 18, 2023, 13:43
More than 220 veterans and their family members wanted to learn how to write a CV and how to run a successful business
This skills will be provided by experts "Terytoriya vidnovlennya ta rozvytku" (Territory of Recovery and Development) from the NGO "Union of Donbas Veterans" and the international charity "Zlagoda" within the framework of the USAID Economic Support to Ukraine Project. This project will start in July and last until January 2024. It was announced at a briefing at the Media Centre Ukraine – Odesa by Yevheniia Tsvetanska, Communications Manager of the project.
She noted that professional psychologists, HR specialists and business coaches will work with veterans.
"First, our experts will conduct 10 psychological recovery trainings for more than 220 people. Then there will be training courses for those who want to find a job. Soldiers will learn how to write CVs and understand how to pass interviews. Later, there will be trainings for those veterans who want to start their own business. They will be taught how to write a business plan, how to develop their own start-up, how to raise funds and receive grants and investments. And then we will support those successful participants who are able to launch their own personal business project," – Tsvetanskaya said.
She noted that such mentoring and psychologic support is very important because, according to Odesa volunteers, only 20% of veterans stay in business. The rest close their own business in a few months and return to the frontline.
Specialist also added that the training will take place online, and residents of Kirovohrad, Ivano-Frankivsk, Lviv, Chernihiv, Sumy, Zhytomyr, Odesa, Dnipro, Poltava, Kyiv, and Zakarpattia regions will be able to join the project.
To join the project, fill out this form.
Read more: https://mediacenter.org.ua/news