Back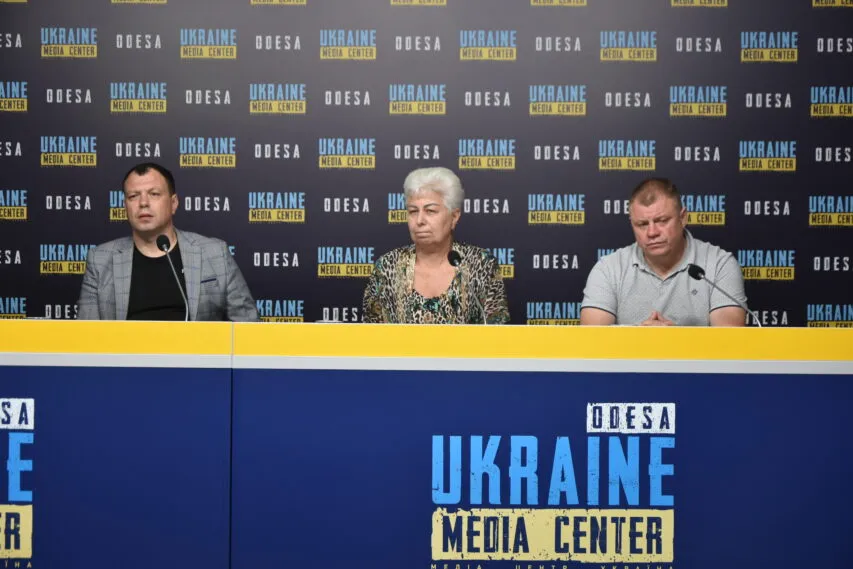 Photo by Media Center Ukraine – Odesa: Borys Emeldesh, head of the "Rada mist" (Council of Cities) charitable foundation; Anna Kishchenko, director of Odesa school #41; Oleksiy Mishchenko, representative of "Grandbud" company
July 12, 2023, 15:48
First mobile shelter from volunteers may allow Odesa school to work offline
Next week, the school will receive a permit for its operation. This was stated by Anna Kishchenko, the headmaster of Odesa secondary school #41, at a briefing at the Media Center Ukraine – Odesa.
She said that it was necessary to install such a shelter because there are no other shelters near the school, the nearest one is quite far away.
"This shelter can accommodate 20 people, and I hope that its installation will allow our children to start the school year in a full-time format. We think, that three groups will be able to go to school and study basic subjects. And I hope that we can install a few more shelters. In about a week, we are waiting for a commission from the State Emergency Service, the police and representatives of the city department of civil protection to give permission to use the shelter," – the director said.
Borys Emeldesh, head of the "Rada mist" (Council of Cities) charitable foundation, which helped install the firs mobile shelter in Odesa, noted that the idea to install the shelter near this school came about because of the geological features of the area.
"We talked to representatives of the city civil protection department and came to the conclusion that such shelters should be installed in this area first of all because groundwater flooded all the basements and shelters there," – Mr. Emeldesh said.
Oleksiy Mishchenko, representative of producing company "Grandbud", noted that such shelters have already been installed in Kherson, Mykolaiv and Bucha, and two more will soon appear in Kherson.
"This is the simplest reinforced concrete shelter. The ceiling is 300 mm thick and the walls are 200 mm thick. We can now produce about 20 such shelters per month," – Mr. Mishchenko said.
Read more: https://mediacenter.org.ua/news