Back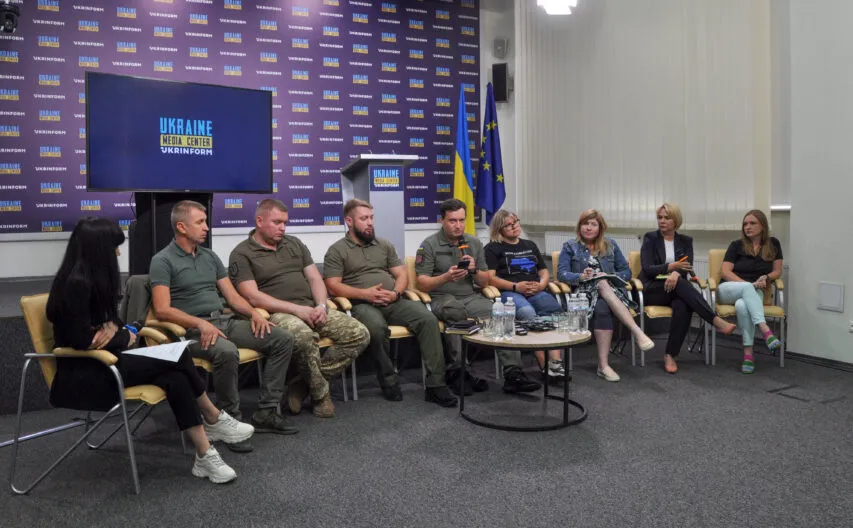 August 10, 2022, 14:00
Missing Persons Search Coordination Centers Will Open in All Regions of Ukraine
Oleh Kotenko, a representative of the Office of the Commissioner on Persons Gone Missing under Special Circumstances, stated this during a roundtable on Documenting War Crimes at Media Center Ukraine — Ukrinform.
"A 5-strong secretariat for the search for missing persons was set up at the Commissioner's Office. We are finalizing the establishment of coordination centers that will operate in each region. Coordinators will play a very important role in talking to relatives of the missing people, communicating with state authorities to provide comprehensive assistance, and organizing the work of search groups at the front line and in areas liberated from the invaders," he said.
The cooperation in this field with the General Staff of Ukraine's Armed Forces is ongoing.
"So far, we brought back home bodies of 500 killed heroes. Bodies of 17 more killed military personnel were returned yesterday. They were thought to be missing," Oleh Kotenko said.
According to him, it is not clear where some people are. However, the missing persons are often found later in captivity.
Oleh Kotenko described what to do if a person has gone missing. First of all, file a report with the police. Then, if the police suggest making a DNA swab, please do it. After that, call the National Information Bureau's hotline at 16-48 to enable the government to keep a record of those who cannot be contacted. Also, call the Office of the Commissioner on Missing Persons at 080-339-247.
Oksana Koliada, Project Manager of Prostir Mozhlyvostei (Opportunities Space) NGO, emphasized that the organization nominated its members as local coordinators.
"The NGO sector is preparing for doing this job, which is complicated. We are training staff with the involvement of high-level specialists from the National Mental Health Center. First, however, we need to give families feedback and do it properly. We need to reiterate that the work is going on, and their relatives are also borne in mind," she emphasized.
Read more: https://mediacenter.org.ua/news