Back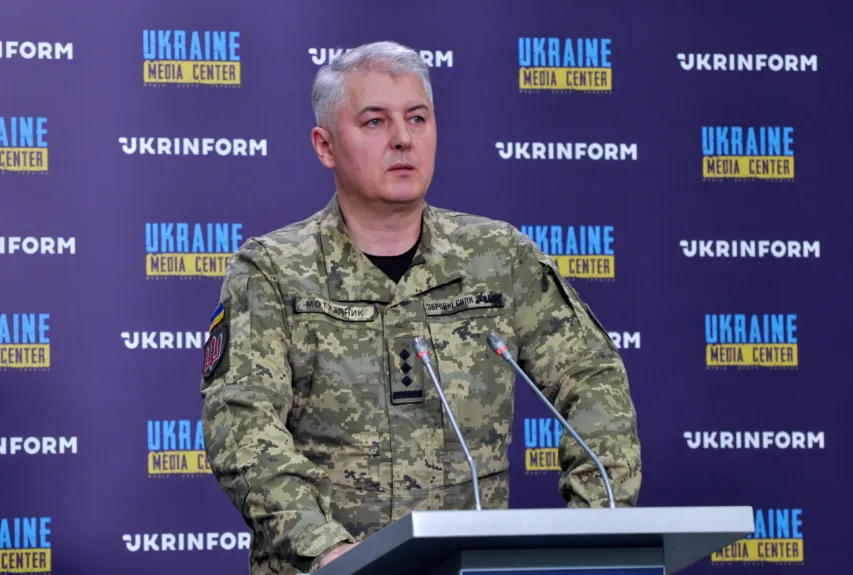 May 23, 2022, 15:20
Ministry of Defense Discloses the Major Goal of the Foe on the Frontline
The all-out russian aggression against our State is ongoing. The major goal of the foe remains to attempt the encirclement of the grouping of United Forces, establish complete control over Donetsk, Luhansk, and Kherson Oblasts, and secure the stability of the land bridge to occupied Crimea.
Oleksandr Motuzianyk, the spokesperson of Ukraine's Ministry of Defense, disclosed this information during his briefing at Media Center Ukraine — Ukrinform.
"The invaders bombard intensively the entire frontline and the deep defensive positions of our forces with tactical missiles and aviation, for instance, in Donetsk Operational Area and along the Slovyansk axis," he said.
Oleksandr Motuzianyk emphasized that the foe keeps striking the territory of Ukraine with sea-based Kalibr cruise missiles.
The Ministry of Defense underscores that the foe is trying to restore the lost positions in the Kharkiv area, uses reconnaissance fire complexes, and shells areas of the concentration of our forces.
In the Donetsk area, the foe concentrated its major effort along the Bakhmut and Severodonetsk axes trying to encircle the United Forces units near Severodonetsk and Lysychansk and reach the administrative boundary of Luhansk Oblast.
Near Severodonetsk, Ukraine's Armed Forces take measures to prevent the russian invaders from broadening their buckling into the line and continuing their advancement.
In Kryvyi Rih and Mykolaiv areas, the foe keeps shelling the positions of our troops, destroys industrial and social infrastructure, and uses reconnaissance fire complexes comprising UAVs, missiles, and conventional artillery.
"Ships of the black sea navy keep performing their missions in the Black Sea and Sea of Azov areas to isolate the fighting area and reconnoiter coastal areas," Oleksandr Motuzianyk said.
Two carriers of sea-based cruise missiles of Kalibr type (up to 16 missiles in aggregate) stand ready to use their missiles in the Black Sea area.
Read more: https://mediacenter.org.ua/news