Back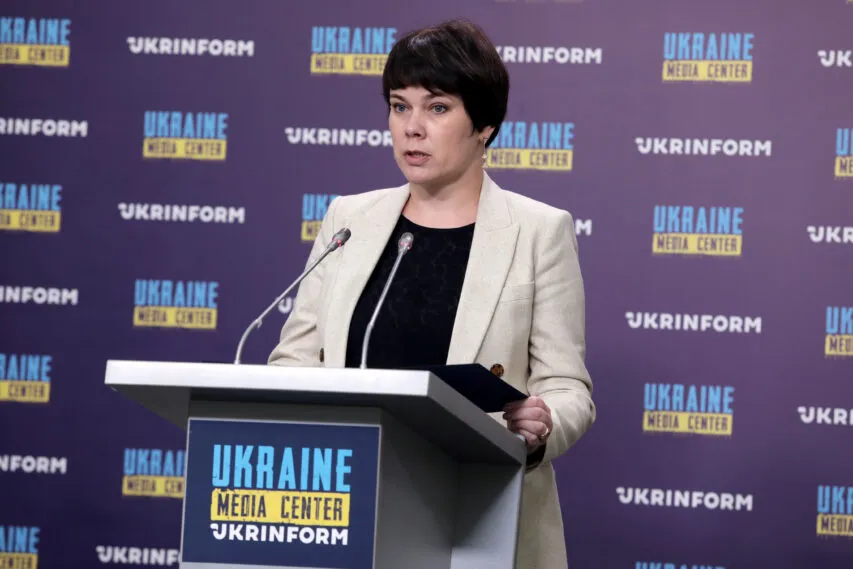 Галина Григоренко, заступниця міністра культури та інформаційної політики України, Медіацентр Україна-Укрінформ, 5 серпня
August 5, 2022, 15:06
Ministry of Culture and Information Policy Prepares a Letter to La Scala: the Renowned Opera House Opens Its Season with a russian Show
Halyna Hryhorenko, Deputy Minister of Culture and Information Policy of Ukraine, stated this during his briefing at Media Center Ukraine – Ukrinform.
"The Ministry of Culture and Information Policy published its call to boycott russian culture back on February 26; many partners supported it. However, it is not that easy to implement because russia spent years investing money and resources in its propaganda," she stated.
She pointed out the interview by the director of the Hermitage Museum, who stated directly that russian artists had to pursue "their own special operation."
"We realize that it is difficult to stop russia's "cultural" assault. But we want to speak with our voice and offer a platform to our artists," she said.
Halyna Hryhorenko said that La Scala was to open the new season with Boris Godunov. The Ministry of Culture and Information Policy is preparing an official letter of disagreement because it is hardly possible to stop this process.
"The same goes for the festival in Salzburg that keeps cooperating with an artist funded by russia. The festival organizers published a statement condemning the aggression against our country without naming the aggressor; otherwise, nothing has changed. We suggested hosting a concert with Ukrainian orchestras, but they refused," she said.
The Deputy Culture Minister emphasized that Ukraine does not give up and keeps fighting on the cultural front with the tour of the Bad Roads show and new projects by Dakh Daughters, "Right now, over 500 Ukrainian bands, theaters, musicians, and painters are touring the whole world to change the attitude or, sometimes, develop a vision of Ukraine from scratch."
An exhibition of Ukrainian ceramics will start in London in November 2022. It is a joint project with the National Museum of Applied Arts. Everyone remembers the rooster from Borodianka, and we will exhibit similar works.
Read more: https://mediacenter.org.ua/news