Back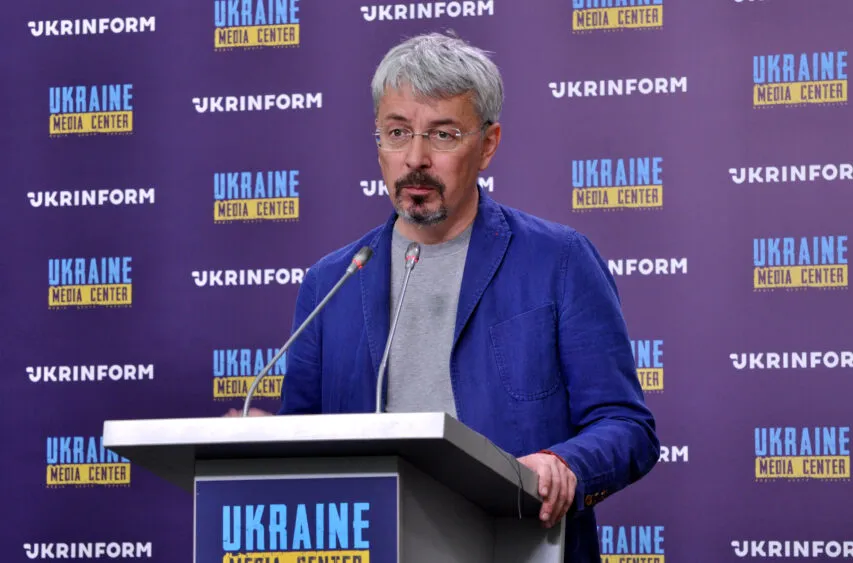 Олександр Ткаченко, міністр культури та інформаційної політики, Медіацентр Україна - Укрінформ, 8 липня
July 8, 2022, 14:50
Ministry of Culture and Information Policy Explains Who Has to Come up with "Black Lists" of russian Cultural Figures to Prevent Them from Getting to the Ukrainian Market
Oleksandr Tkachenko, Ukraine's Minister of Culture and Information Policy, disclosed this during his briefing at Media Center Ukraine – Ukrinform.
"The Ministry of Culture and Information Policy supports the decision to prohibit importation of any printed publications from russia. However, the issue of printing russian authors here is an issue of rights and liberties guaranteed by the Constitution. Thus, this issue needs to be regulated and needs standardization. It is up to the Security Service of Ukraine to blacklist cultural figures, and their decisions must apply to all areas of the cultural life to ensure that there is no ambiguity and that everyone complies with the law," he said.
Oleksandr Tkachenko emphasized that he was against "white lists" because "One can work with all those who are not banned; we should not complicate the situation by compiling additional lists of russian cultural figures who, in theory, can continue their work here."
The MCIP keeps working on urging international partners to terminate their cooperation with russian cultural figures. The fact that Opera House terminated russia's membership became one of the successful cases.
Read more: https://mediacenter.org.ua/news