Back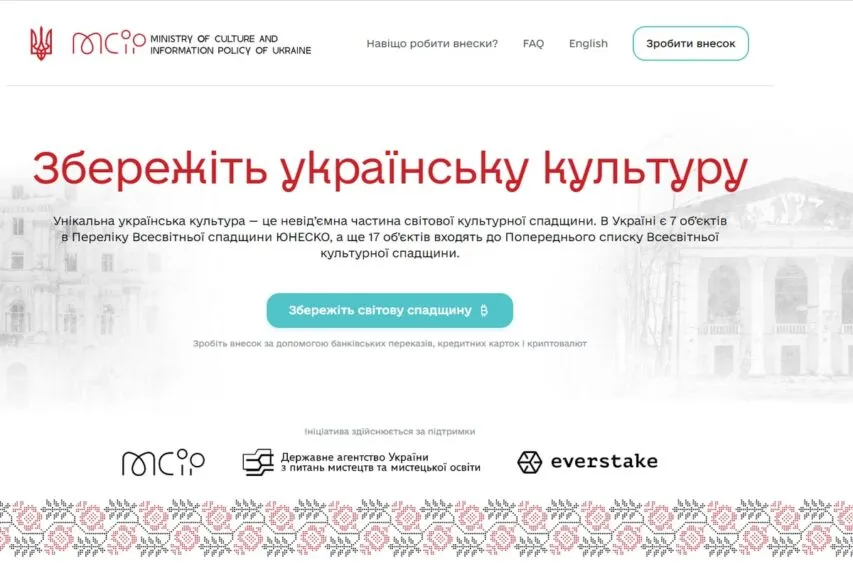 Благодійний проект МКІП та Vodafone Україна «Збережіть українську культуру», Медіацентр Україна-Укрінформ, 22 серпня
August 22, 2022, 12:08
Ministry of Culture and Information Policy and Vodafone Ukraine Launch a Charitable Project – Save Ukrainian Culture
Since February 24, russia has seriously damaged 469 objects of Ukraine's cultural heritage and thousands of works of art. The Ministry of Culture and Information Policy of Ukraine and Vodafone Ukraine are launching the Save Ukrainian Culture project to restore and preserve Ukraine's cultural heritage.
Anastasiia Bondar, Deputy Minister of Culture and Information Policy in charge of digital development, digital transformation, and digitalization, stated this during her briefing at Media Center Ukraine — Ukrinform.
"On the portal, you can view the sites damaged or destroyed due to the russian aggression. Not only the destroyed objects but also those closed for wartime are being affected. As a result, we had to suspend many cultural heritage restoration projects. Together with Vodafone, we offer everyone an opportunity to take part in preserving and restoring the Ukrainian and international cultural heritage," she said.
Currently, there are 15 sites, but the list will keep expanding, and the amount needed for the restoration will change accordingly. Over UAH 470 million are needed right now to rebuild and restore the destroyed cultural heritage.
Olga Deynega, Director for Corporate Governance and Control at Vodafone Ukraine, added that the country was fighting on many fronts.
"Digital infrastructure projects remain to be important for our company. Because of that, we joined the Culture Ministry's initiative because it touches the heart of every Ukrainian," she said.
Read more: https://mediacenter.org.ua/news