Back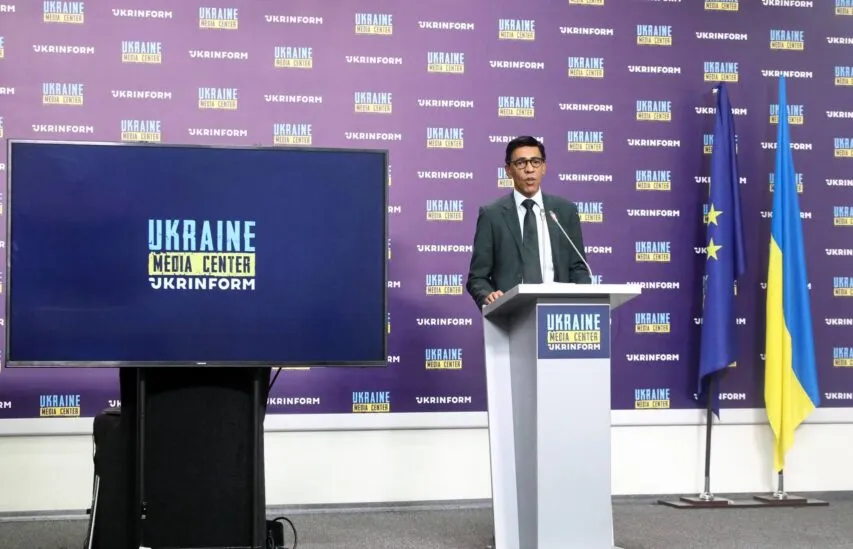 November 1, 2023, 09:49
MEPs support Ukraine on its way to European future
Despite the war, Ukraine manages to carry out the necessary work to implement the reforms that are necessary for the country's accession to the European Union. For their part, MEPs will do their best to help Ukraine take deeper steps in this direction.
Younous Omarjee, Chair of the Committee for Regional Development of The European Parliament, made this statement during a briefing at Media Center Ukraine – Ukrinform.
According to him, MEPs are very pleased that at this time, amidst the war, Ukraine did not wait to implement the first reform but began to implement these reforms. And now it depends on both Ukraine and the EU to deepen these steps and achieve the necessary goal. And here, the support from Europe, in particular, involves support through the allocation of funds, assistance for the near future that amounts to EUR 50 billion, and this is the first step on this path, the MEP said.
At the same time, Younous Omarjee is convinced that it is through joint work that it will be possible to achieve the set goals – the development of democracy, transparency, the fight against corruption, the rule of law, and the goal that Europe and the people of Ukraine set for themselves to join the European Union.
Younous Omarjee also conveyed the words of Roberta Metsola, President of the European Parliament, and other representatives of European institutions and the European Parliament, that the EU has been on the side of the Ukrainian people from the very beginning and will stand on the side of the Ukrainian people, supporting them until the final achievement of the joint goals set before Ukraine and Europe.
Read more: https://mediacenter.org.ua/news