Back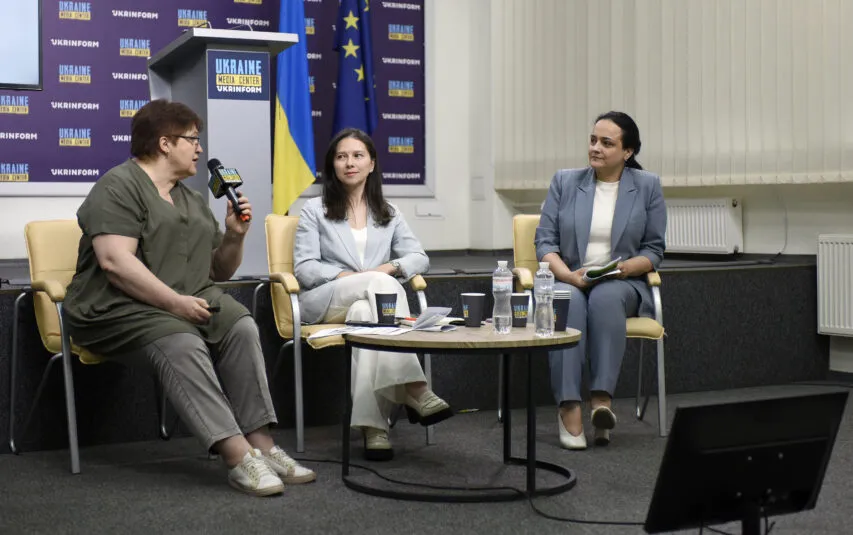 July 6, 2023, 17:03
Mental health – medical facilities and professionals providing psychological and psychiatric care can now be found on online map
Today, in Ukraine, each ministry has its own main priority direction of work to help people stay mentally healthy. In particular, the project of the Ministry of Health and National Health Service (NHS) of Ukraine concerns the integration of psychological aid and psychosocial services into the entire health care system.
As part of this initiative, the National Health Service of Ukraine, together with the Mental Health Coordination Center under the Cabinet of Ministers and the WHO Office in Ukraine, presented the dashboard containing information on places of psychological and psychiatric care during an event at Media Center Ukraine – Ukrinform.
The electronic tool contains an online map that can be used by anyone who wishes to consult a psychologist or psychiatrist, as well as all doctors who provide psychological and psychiatric care in institutions that have signed a contract with the National Health Service. Currently, the electronic system already contains data on 7,429 doctors in 3,262 facilities.
During the presentation, Iryna Mykychak, Coordinating Director for Central and Executive Authorities at the Mental Health Coordination Center, noted that today almost half of the state medical guarantee program's packages are required to have a psychological support component.
In addition, she also pointed out that the new package "Support for Children and Adults with Mental Disorders at the Primary Level" was created together with the WHO and the National Health Service.
"We are changing, and today it is noticeable that people understand that mental health, psychological support doesn't equal psychiatric care, as it used to be interpreted in society. We want there to be an understanding that every health professional has the skills – must have the skills – to provide psychological support and help the person get that support wherever they are and whenever they need it, using evidence-based practices and techniques," she emphasized.
Natalia Husak, Head of the National Health Service of Ukraine, in turn noted that the electronic dashboard is the first electronic tool of the NHS constructed on the map of not only regions or districts, but also on the map of communities.
"With this electronic tool, we also wanted to point out that a family physician or other specialists taking up the work of a family physician at the community level are not individual players. And that it is at the community level that a certain coordination should be created between all the players who will provide mental health care to Ukrainians," she added.
The dashboard, as the NHS Head emphasized, was created not only for people who will receive medical services, but also for different types of medical workers, for heads of institutions, for leaders of communities, for the entire system that is currently concerned about the mental health of Ukrainians.
You are welcome to take a look at the dashboard at the link: https://edata.e-health.gov.ua/e-data/dashboard/pmg-psychiatry
Read more: https://mediacenter.org.ua/news