Back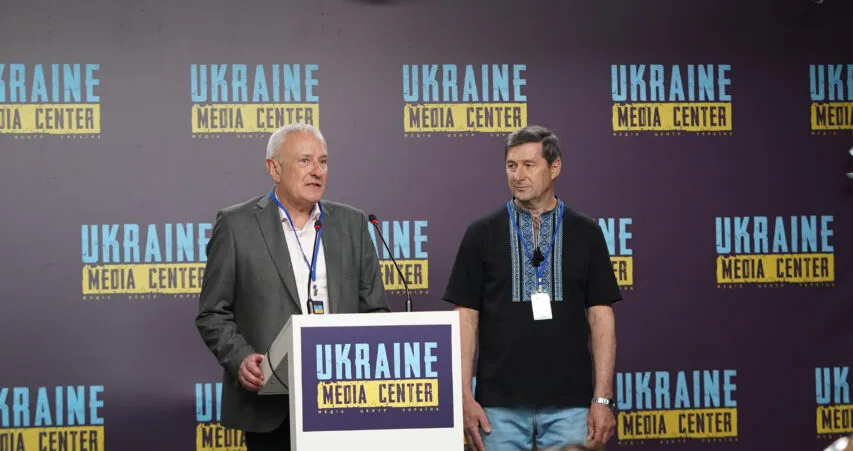 May 13, 2022, 13:58
Melpomene of Tavria international theater festival changes format due to war and occupation: voice of Kherson to be heard across the whole world
In spite of russia's full scale invasion and temporary occupation of Kherson, Melpomene of Tavria theater festival that has been held in this city for many years will not be canceled. However, the format of the event will change, Oleksandr Knyha, Art Director at the Mykola Kulish Academic Music and Drama Theater of Kherson Oblast said at a briefing at Media Center Ukraine.
This time the participants of the festival won't come to Kherson, but instead they will be able to perform and do their creative work in support of the Ukrainian city without leaving their hometown and country.
"We chose the path, in which every participant theater applies to be included in the program, and they will perform at their venue, in their city, their country, on their stage. But they have to hold a press conference, share it on social media, come out to the audience and say that the play is a part of Melpomene of Tavria international theater festival and they send a message of support to Kherson region and residents. Kherson is not abandoned," — Oleksandr Knyha said.
According to him, some theaters suggest sending video recordings of their plays to be posted on the festival's YouTube channel. The organizers will also try to set up live broadcasts of the plays.
In turn, Director General of Maria Zankovetska National Theater, Andriy Matsyak noted that his theater will also take part in Melpomene of Tavria festival.
"All of us have no doubt that very soon thanks to our Ukrainian warriors, volunteers and the whole Ukrainian people, we will liberate these beautiful cities. And all the festivals as well as everything beautiful that has ever happened there will continue to take place," — Andriy Matsyak summed up.
Melpomene of Tavria takes place through June 10-19. As of today 25 theaters from 6 countries of the world: Poland, Georgia, Romania, Portugal, Turkey and Ukraine have applied to participate in the festival.
Read more: https://mediacenter.org.ua/news