Back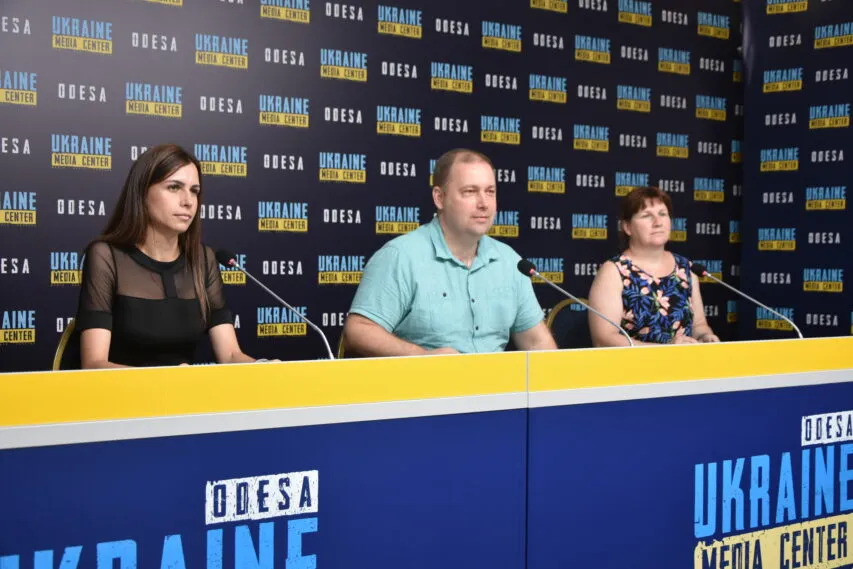 Photo by Media Center Ukraine – Odesa: Maria Grushka, acting director of the healthcare department of the Odesa regional military administration; Serhiy Dementev, deputy general director for biological factors research, Odesa regional Center for disease control and prevention; Liudmyla Samoilenko, expert on pediatric immunology
July 19, 2023, 14:54
Measles vaccination campaign for children has started in Odesa region – 24,824 vaccinations are planned
In total, more than 260,000 children are planned to be vaccinated in Ukraine. Maria Grushka, acting director of the healthcare department of the Odesa regional military administration, told this at a briefing at the Media Center Ukraine – Odesa.
She noted that today the greatest risk of an outbreak among vaccine-preventable infections is measles, which is acute and spreads very quickly. For example, out of 10 unvaccinated people who have been in contact with a sick person, 9 will get sick, the official said.
"As part of the vaccination campaign, 24,824 vaccinations are planned in Odesa region. Therefore, by September 1, by the time children go to school, this group of children must be protected – they must be vaccinated. Children should receive two MMR vaccinations: at the age of one and at the age of six. If a child missed a scheduled vaccination, they need to catch up as soon as possible," – Maria Hruska said.
Serhiy Dementev, deputy general director for biological factors research, Odesa regional Center for disease control and prevention, noted that last year in Odesa region, only 63% of children aged 6 received the mandatory measles' vaccination at the age of 6, according to the national vaccination schedule. To prevent an outbreak of measles, these vaccinations must be caught up and children must be supplemented, the expert noted.
He added that 20 cases of the disease have already been recorded among children.
"This is a small number, but measles has certain characteristics. It is a cyclical disease. The last time the disease peaked was in 2017-2019, when almost 5 thousand children fell ill, and 6 deaths were recorded. Therefore, it is important that children are vaccinated. And we have every opportunity to do so. The region has already received 36,460 doses of the European vaccine, which is certified in more than 100 states. In the few next days, it will be delivered to medical institutions," – the expert noted.
Liudmyla Samoilenko, an expert in pediatric immunology, added that over six months in Odesa region, 37% of children aged 1 and 30% of children aged 6 have received measles vaccinations, although 46% should have been vaccinated over the past 6 months.
Read more: https://mediacenter.org.ua/news