Back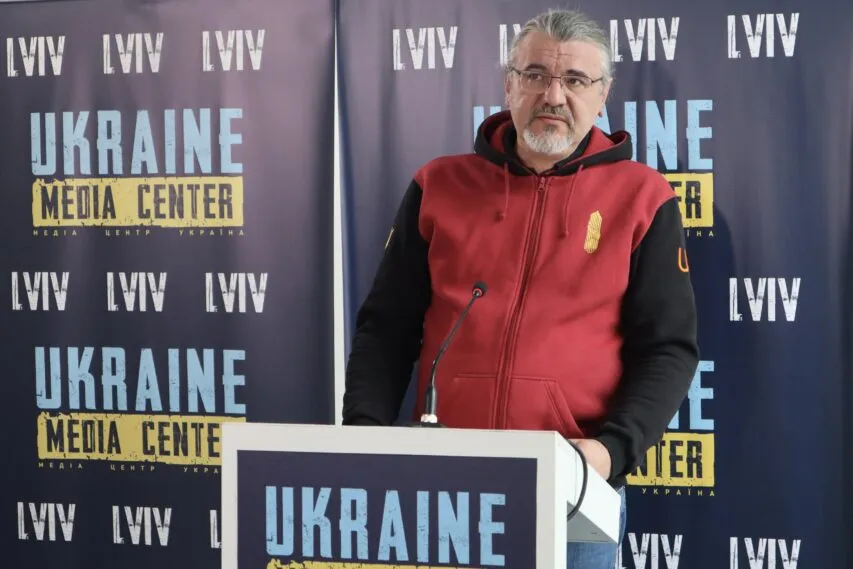 Briefing: Volunteering and concert activities of the Dudaryk Lviv Men's Choir
April 3, 2023, 15:10
Lviv's Dudaryk Choir raised almost UAH 200,000 for the Armed Forces during concerts in Latvia
"Overall, Dudaryk donated UAH 4 million to the military from charity concerts. A new aid project for the Ukrainian Armed Forces is next," said Dmytro Katsal, director of the Dudaryk Choir, at a briefing at the Ukraine-Lviv Media Centre.
"We are talking about equipping brigades and military units from Lviv with drones. As part of the Lastivochka project, we, in cooperation with the Horodok United Territorial Community (UTC), purchased two drones for the 80th Brigade. We are now inviting other territorial communities to cooperate. If, for example, a territorial community buys a thermal Mavic for a military unit, Dudaryk, for his part, will buy another drone for the same one. Then this complex of two drones goes to the military," said Dmytro Katsal.
In addition to charity tours, Dudaryk fights for the cultural heritage of our country. Among the chapel's projects is "Acceptance", which collects several dozen Ukrainian songs that russians used to call their own for years.
"It's a challenge for Europe to have a good level ensemble come and sing works by Dyletskyi, Vedel, Bortnianskyi and Berezovskyi, presenting them as Ukrainian composers. It's very significant to debunk long-standing myths because it reveals Ukraine, its strength, courage, also its deep cultural traditions," says Dmytro Katsal, director of the Dudaryk Choir.
The page of the Dudaryk Choir is here.
Watch the full video on the YouTube channel(in Ukrainian).
📍Media Сenter is located at 20 Ruska Street and functions as a co-working space from 10:00 AM to 6:00 PM.
Contact phone:
+38 067 652 91 97
Read more: https://mediacenter.org.ua/news