Back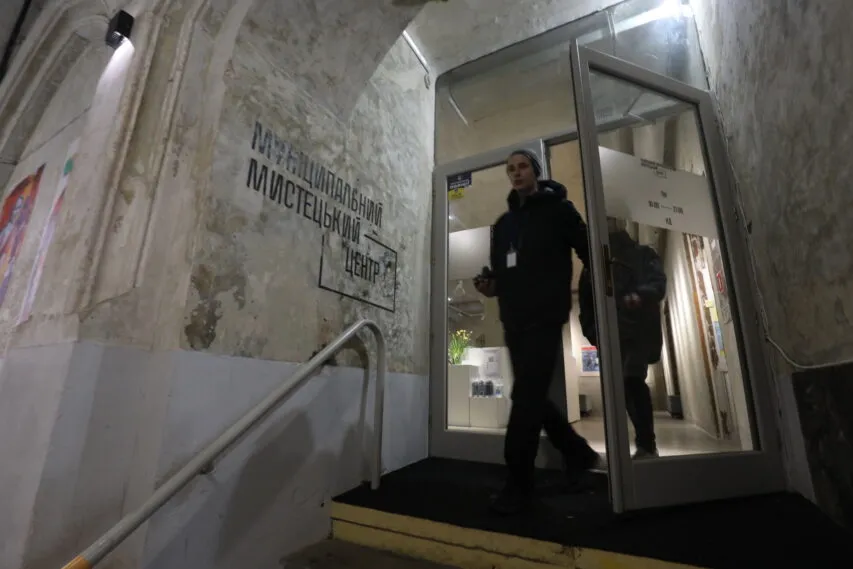 April 1, 2022, 15:59
Lviv's Cultural Institutions Resume Operation and Plan Joint Projects with Culture Professionals from Various Cities of Ukraine
After the start of the war, 28 cultural institutions in the city offered temporary shelter to forcibly displaced Ukrainians. Lviv City Council announced at the briefing at the Municipal Arts Center that, with the accommodation situation stabilized, the cultural institutions were resuming their operation.
"The culture is on the frontline as well; the culture needs to speak out. People need to listen to one another and reflect. They can live out the emotions everyone has via culture, art, shows, and concerts.
This is why some theaters, musical schools, libraries, and concert halls open up again. We invite you to keep track of event announcements and visit our institutions and experience yourselves via culture's prism," Natalia Bunda, Head of the Development Department of Lviv City Council, stated.
The Municipal Arts Center in Lviv became a shelter for the Ukrainians from the first day; now, it offers space for cultural professionals to create. Two exhibitions of artists from other cities in Ukraine are ongoing.
"We need to speak the language of care, mutual trust, and creation of cultural values for the world. Currently, our space is shared by 10 to 30 people from Ukraine's various cities who do not want to leave the city. In addition, we have 2 to 3 interregional events per day, where people get to know various Ukrainian initiatives," Lyana Mytsko, Head of the Municipal Arts Center, commented.
The first shows have been announced in theaters. Performers from Lviv are planning concerts in other cities of Ukraine because Ukrainian music and culture are said to add to the strength of our defenders and inspire everyone to fight.
"We came together and cooperated with all city theaters; we helped people and sheltered them. It is now time to speak and sing, at least softly, for the Musae to talk and the noise of guns to start getting softer. This is why we resume our operation, with the first four shows already announced. We also need to think about traveling teams of performers to visit our warriors and other cities with concerts. Our soldiers listen to the Ukrainian music and heirmoi, and emphasize that life must go on," Andriy Vodychev, Director and Actor of Kurbas Theater.

In addition, Luhansk Philharmonic Society, Kharkiv Academy of Arts, Kharkiv School of Architecture, Kyiv's Dovzhenko Center, and many other domestic cultural groups cooperate with Lviv's cultural institutions.