Back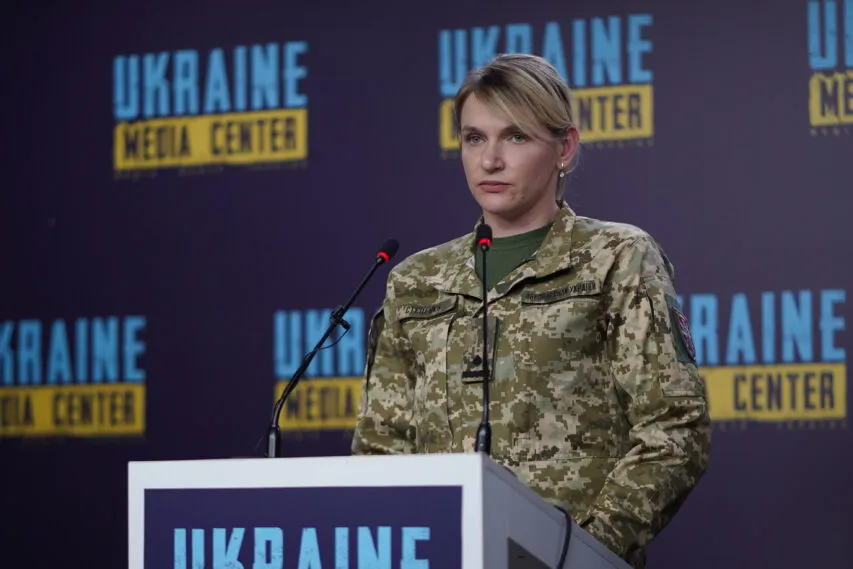 May 24, 2022, 17:49
Lviv paratroopers destroy over 400 units of military equipment and weapons since start of war
During the first three months of the war, the servicemen of the 80th Air Assault Brigade destroyed more than 400 units of enemy military equipment and weapons, as well as 5 russian battalion tactical groups.
In particular, Lviv paratroopers neutralized 47 tanks, 136 armored combat vehicles, 27 artillery systems, 11 multiple rocket launchers, 24 air defense systems, 1 aircraft, 4 helicopters, 178 vehicles, 9 drones and 5 cruise missiles, Snizhana Stetsenko, Senior Officer of the Moral and Psychological Support Unit of the 80th Air Assault Brigade said at a briefing at Media Center Ukraine.
According to her, the war caught Lviv paratroopers in the south of Ukraine, where they were working on combat coordination.
"This (fact) didn't play into our enemy's hands, as we were preparing for combat in what was the area of the Joint Forces Operations. That's why we were able to immediately take up positions and take the fight. And the battle in the south of Ukraine in the first weeks was extremely hellish.
While the guys kept the defense there, here in Lviv, we had an influx of our brothers, our reservists, volunteers from all over Ukraine. As well as volunteers who were delivering the necessary items to the unit," — Major Snizhana Stetsenko said.
Initially, the brigade performed tasks in Mykolaiv and Kherson regions. During the counteroffensive, Lviv paratroopers liberated many settlements. The scouts drew fire on themselves for Ukrainian forces to destroy enemy weapons storage bases. One of the units of the brigade went through hell in Bucha and Irpin.
"We can't help but mention the gods of war — the cannoneers. They increase the number of russians' losses on a daily basis. Two trophy artillery units facilitated the beginning of a complete defeat of russian troops during the attempt to force the Siverskyi Donets River.
Over 300 soldiers of the 80th brigade were awarded the Order of Courage. More than 100 were awarded by the Ministry of Defense and the General Staff. Three servicemen were awarded the title of Hero of Ukraine. Unfortunately, two of them — posthumously. War is impossible without losses. Because of the Heroes who selflessly and heroically laid down their lives, the units continue to fight against the odds. The time will come and we will tell about everyone," — Snizhana Stetsenko said.
Read more: https://mediacenter.org.ua/news