Back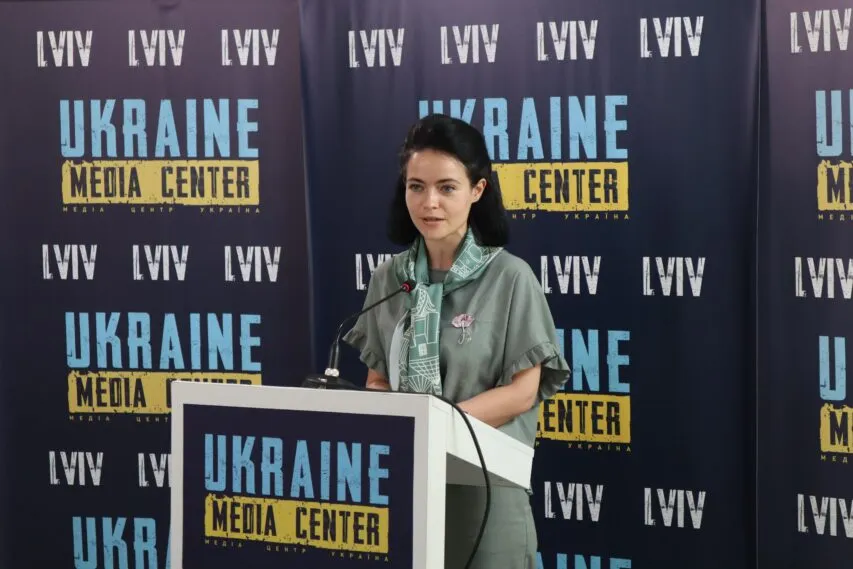 June 9, 2023, 15:20
Lviv is the first ambassador of Art Nouveau heritage in Ukraine
Therefore, a series of events will take place in the city for three days, from 9 to 11 June, to promote houses built in one of Europe's most fascinating architectural styles in the late 19th and early 20th centuries. It is the first large-scale event since Lviv joined the Reseau Art-Nouveau Network (RANN) in April of this year.
"Lviv is an ideal venue for such events, as the city has over 2,000 architectural monuments, including 250 in the Art Nouveau style. And we decided that we would not be able to cover so many objects in one day, so we decided to devote three days to Lviv Art Nouveau", said Yana Terletska of the Heritage Bureau at a briefing at the Media Center Ukraine-Lviv.
Every year, on 10 June, the world celebrates the International Day of Art Nouveau, one of the names of the Secession style in architecture.
"Art Nouveau is probably the only art form to have had many names simultaneously: Secession, Art Nouveau, Jugendstil, and Liberty in Italy or New Modern in the UK. It was always associated with something new. In Lviv, it coincided with rapid urban development, and the architects managed to create their unique style of national Art Nouveau. Examples of Lviv Art Nouveau include tiles on the facades that imitate Hutsul colours, metal decor borrowed from Hutsul axes, and wooden elements borrowed from Hutsul churches and huts", explains Liliia Onyshchenko, a non-staff adviser to the mayor on cultural heritage preservation.
The Lviv Tourism Office plans to add elements of Lviv Art Nouveau to the city's official brand. In particular, an updated line of souvenirs decorated with Art Nouveau ornaments that you can find in Lviv buildings is being developed.
📍Media Center is located at 20 Ruska Street and functions as a co-working space from 10:00 AM to 6:00 PM.
Contact phone:
+38 067 652 91 97
Read more: https://mediacenter.org.ua/news