Back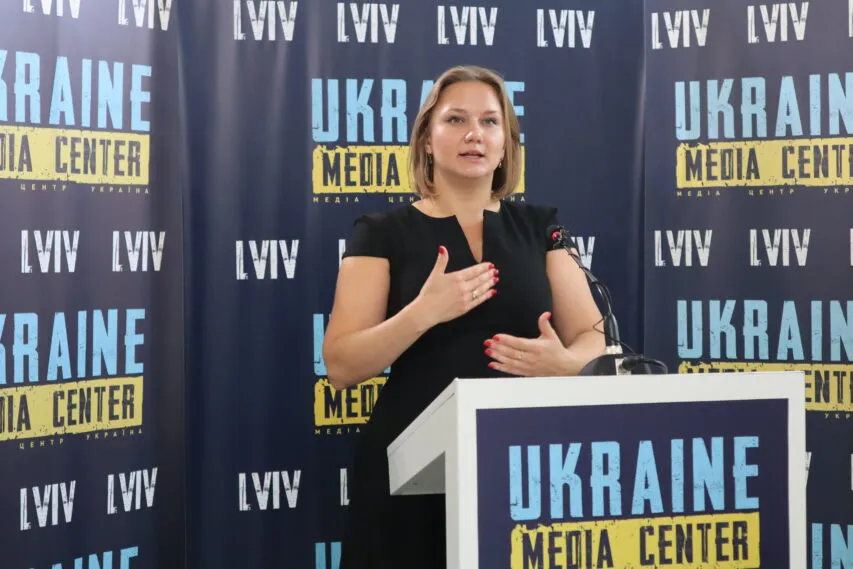 August 29, 2023, 14:59
Lviv is ready to help other regions launch European integration initiatives
Olena Pavliuk, the Head of the Lviv Bureau for European Integration, spoke about this at a briefing. According to her, Lviv is successfully building a strategy for integration with the EU community. On the one hand, the city's status is growing. On the other hand, it is participating in international grant programmes and alternative funding sources. And Lviv is ready to share its experience.
"It is essential for us to attract specialists of different levels. There are many vacancies, and we are looking for people with experience in international relations. Our Bureau is the first in Ukraine to deal with European integration at the local government level," said the Head of the Lviv Bureau for European Integration.
This year, Lviv won two applications to host major international events in the city. In 2025, the city will host the UNESCO Heritage event, and in 2026 – the Chemical Components Conference, an international conference on chemistry and engineering. This year, Lviv joined Destination International, a global organisation. It is one of the world's largest organisations in the conference industry marketing.
"A major promotional campaign has already begun to attract specialists from the global business hospitality industry to projects in Lviv. We already have some experience in conference tourism and will continue to develop it," said Olena Pavliuk.
Lviv also has a chance to win the European Capital of Technology title. The application for the competition was based on several innovations, technological and social associated with the creation of the Unbroken Rehabilitation Center.
Watch the full video on the YouTube channel(in Ukrainian).
📍Media Center is located at 20 Ruska Street and functions as a co-working space from 10:00 AM to 6:00 PM.
Contact phone:
+38 067 652 91 97
Read more: https://mediacenter.org.ua/news