Back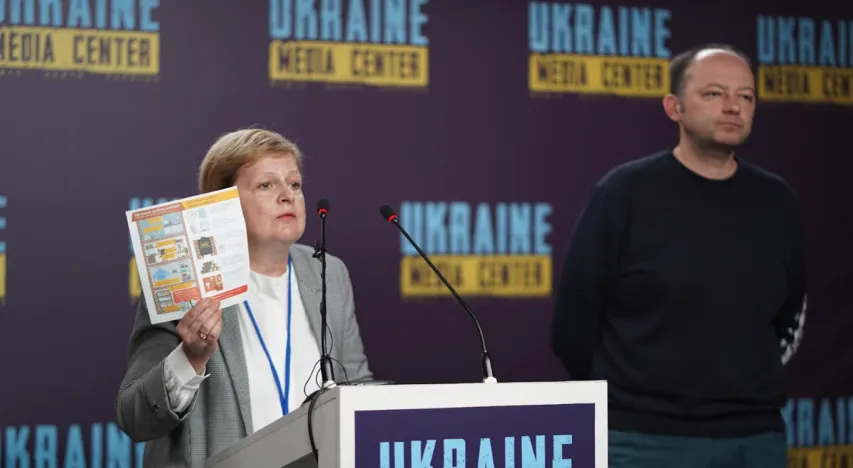 Iryna Maruniak Deputy Mayor of Lviv for Housing and Communal Utilities
September 15, 2022, 15:05
"Lviv housing and communal services are ready for the heating season, but residents should also prepare," Deputy Mayor of Lviv for Housing and Communal Utilities
Lviv communal services are almost completely ready for the new heating season. The final preparations are currently underway. Iryna Maruniak Deputy Mayor of Lviv for Housing and Communal Utilities made this statement at a briefing at Media Center Ukraine.
"CHP-1 and CHP-2 are ready for winter, complete repair works have been carried out. 99% of heating plants are also ready. One heating plant is under repair. A complete reconstruction is being carried out there. We plan to finish the work by October 9. Hydraulic tests were also carried out, all deficiencies were eliminated. Also, 4.5 km of heating networks were replaced, and we plan to replace another 1.5 km of networks before the beginning of the heating season. Also, due to the installation of heat pumps, the city is going to save 2 million cubic meters of gas. This is equivalent to UAH 19 million," — Iryna Maruniak said.
Now the city is buying firewood, fuel, as well as spare materials for repairing networks in case of damage. Iryna Maruniak also clarified that nowadays it is important that not only housing and communal services, but also heads of homeowner associations and management companies should prepare for winter. In particular, the switchboards and power grids should be checked for serviceability, and heating devices, the so-called "potbelly stoves," should be installed in the shelters.
"As for residents, we would advise you to buy low wattage heaters, electric kettles, flashlights, candles, and matches for yourself… you can also buy fuel tablets to make tea or cook food," — Iryna Maruniak added.
Read more: https://mediacenter.org.ua/news