Back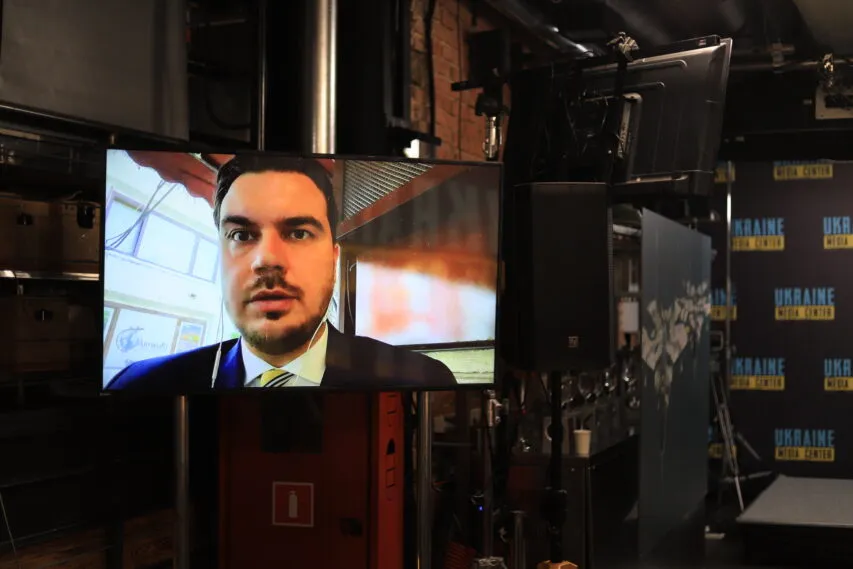 Дмитро Наталуха у Медіацентрі Україна
July 21, 2022, 14:17
"Losses from the War in Ukraine Will Exceed a Trillion of Dollars," Dmytro Natalukha
The losses caused by russia during the war in Ukraine will exceed USD 1 trillion. Dmytro Natalukha, Member of Verkhovna Rada of Ukraine, Chair of Verkhovna Rada's Economic Development Committee, told this during his briefing at Media Center Ukraine.
According to him, international financial assistance will be essential for the post-war recovery. However, its mechanisms must also enable foreigners to receive profits from their investments in Ukraine.
"We will need international assistance. But we do not want it to become charitable aid. We are willing to become a full-fledged partner for our Western allies to make sure that they invest in specific sectors of Ukraine's economy for our benefit and their profit. There should be a joint venture that will deal with it. Evidently, it must be managed by the Ukrainian government," Dmytro Natalukha explained.
However, according to the Chair of the Economic Development Committee, foreign counterparts should be involved in supervising the spending of recovery funds.
"To avoid questions on the funds and prevent us from the excessive red tape if they require us to submit reports," the Rada Member clarified.
An international Conference on the post-war recovery of Ukraine took place in Lugano, Switzerland, on July 5 and 6.
Read more: https://mediacenter.org.ua/news