Back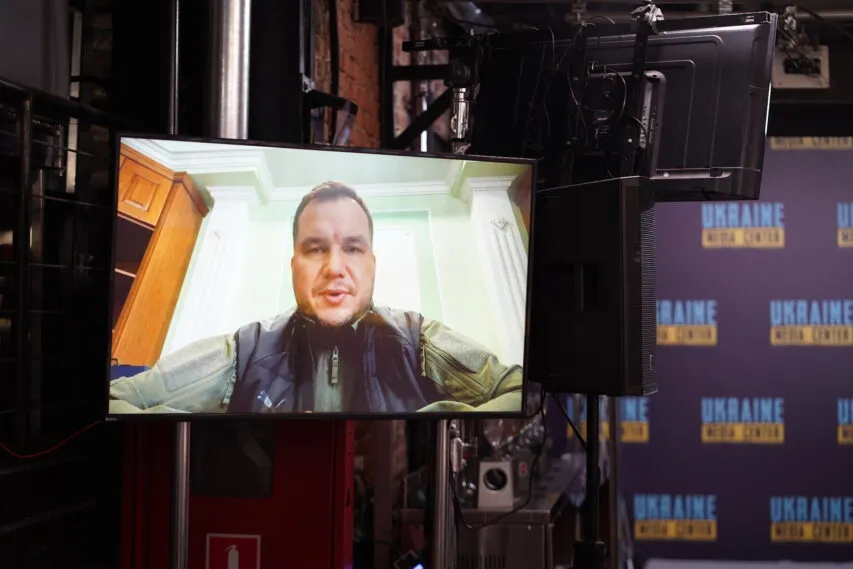 May 17, 2022, 15:56
"Locals Were Found Buried in Courtyards with Signs of Torture—All Crimes by Invaders Were Recorded in Sumy Oblast," Dmytro Zhyvytskyy
In Sumy Oblast, investigative officers have recorded all crimes perpetrated by russians. Dmytro Zhyvytskyy, Head of Sumy Oblast Military Administration, stated this at his briefing at Media Center Ukraine.
"Many bodies had signs of torture, tied hands, arms or legs shot through. Some of them were killed by shots in the head from behind. The State Bureau of Investigation is working in Trostianets municipality, exhuming bodies buried in courtyards or gardens because the invaders prevented people from going outside and burying not only those killed but also people who died at home," Zhyvytskyy said.
The Head of Sumy Oblast Military Administration also mentioned that the demining effort in the oblast was going on. Specialists find up to several hundred explosive items in a day. They include various mines, grenades, and projectiles left by the invaders.
"They planted mines everywhere—in forests, cemeteries, homes, and even cars left by people in yards while evacuating," Dmytro Zhyvytskyy said.
Read more: https://mediacenter.org.ua/news