Back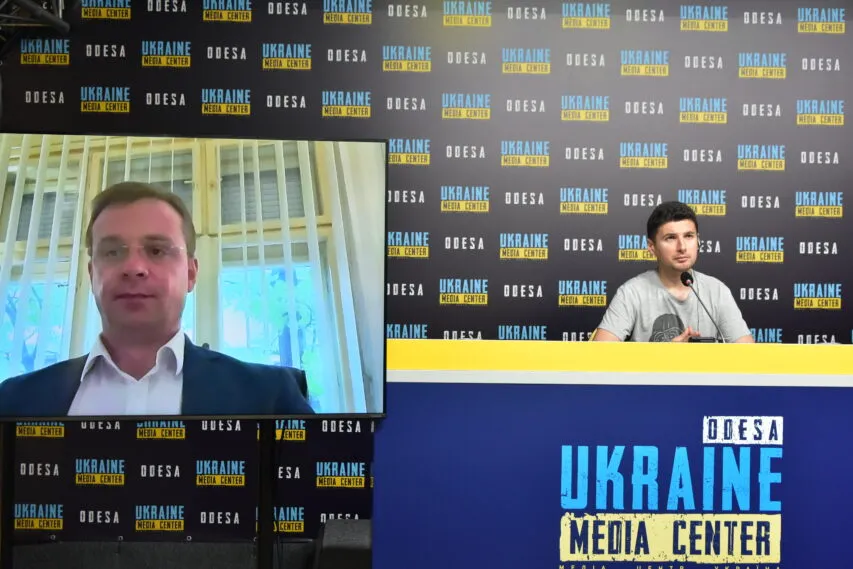 Photo by Media Center Ukraine – Odesa: Čedomír Stojković, Serbian lawyer, head of the civil group "Octobar"
May 31, 2023, 13:33
Leaders of pro-Serbian protesters in Kosovo are criminals linked to PMCs Wagner – Serbian civil activist
Both russian president vladimir putin and Serbian President Aleksandar Vucic benefit from destabilization in Kosovo. This opinion was expressed by Čedomír Stojković, Serbian lawyer, head of the civil group "Octobar" (October) at a briefing at the Media Center Ukraine – Odesa.
He noted that Serbs in the protests in Kosovo use russian flags and pro-russian symbols of a full-scale invasion, in particular, the letter "Z" during clashes.
"Ordinary people take part in these protests, but they are influenced by Russian propaganda. But there are also criminal groups that are closely connected with the Wagner PMC, and they are the leaders of clashes and violence in these protests," – Stojkovic said.
He noted that Russia benefits from the escalation of the conflict in Kosovo, but if the Serbian government took at least some measures against the influence of Russia and the Wagner PMC, "it would be possible to agree on peace in Kosovo in 24 hours."
"Putin and Aleksandar Vucic have the same goal in Kosovo, they are constantly cooperating. Now there are democratic protests in Serbia against Vucic's policies, and he wants to divert the population's attention from these protests to the events in Kosovo," – Stojkovic concluded.
The clashes between Serbs and Albanians in Kosovo arose after ethnic Albanians won mayoral elections in several cities in the country's Serb-dominated northern municipalities.
Serbs boycotted the vote because the Kosovo authorities did not support the creation of the Community of Serbian Municipalities. Currently, the Serbian population is trying to prevent the new Albanian mayors from coming to power.
Read more: https://mediacenter.org.ua/news