Back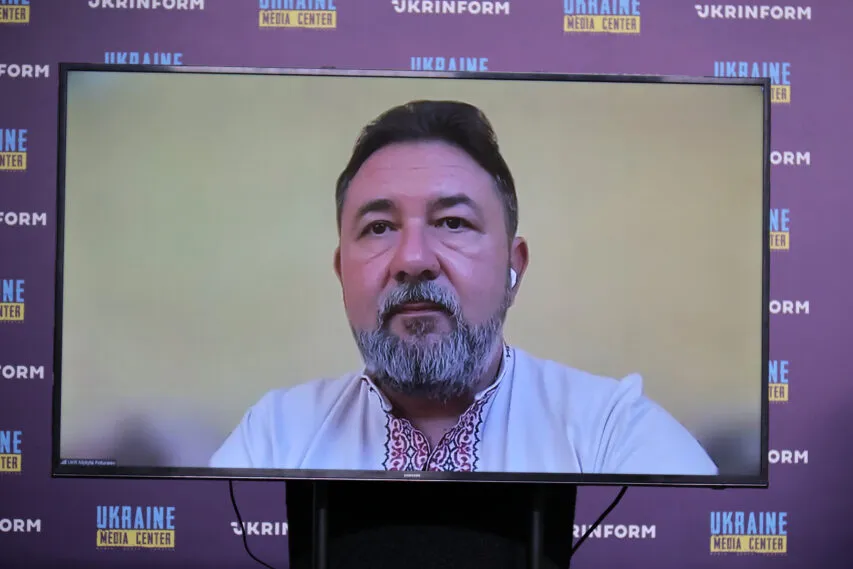 July 21, 2023, 18:17
Law on English Language – Mykyta Poturaiev explains what will change for Ukrainians after bill is adopted
The provisions related to cinema and television were removed before the first reading, therefore after the adoption of the draft law No. 9432 on the English Language, nothing will change in this matter for Ukrainians. However, the part of the document dealing with education remains unchanged.
Mykyta Poturaiev, Chair of the Humanitarian and Information Policy Committee of the Verkhovna Rada of Ukraine, made this statement during a briefing at Media Center Ukraine – Ukrinform.
"The entire educational part remains, and that is very good. Indeed, it is not the first time that Ukraine is trying to make, so to speak, an approach to this "sporting tool," to take steps to significantly increase the number of people who speak English and to raise the level of knowledge of the English language in society, in particular, among the civil servants. I hope that this law will finally create an opportunity for success in this direction. Because, unlike previous initiatives, this is the best and the most deeply worked out one," the MP emphasized.
At the same time, he explained that in accordance with the provisions of the draft law, conditions are to be created so that Ukrainians, starting from kindergarten and throughout their lives, could have the opportunity to learn English.
"The law contains opportunities, and they will be implemented accordingly so that people have access to appropriate educational tools, and the law also contains incentives for civil servants, first of all, to learn English, because knowledge of English at the appropriate levels will open the way for advancement on the career ladder," Mykyta Poturaiev noted.
In addition, the politician expressed hope that the draft law will be adopted in the first reading at the next plenary session, and by the end of summer it will be adopted in the second reading in its entirety and come into force.
Read more: https://mediacenter.org.ua/news