Back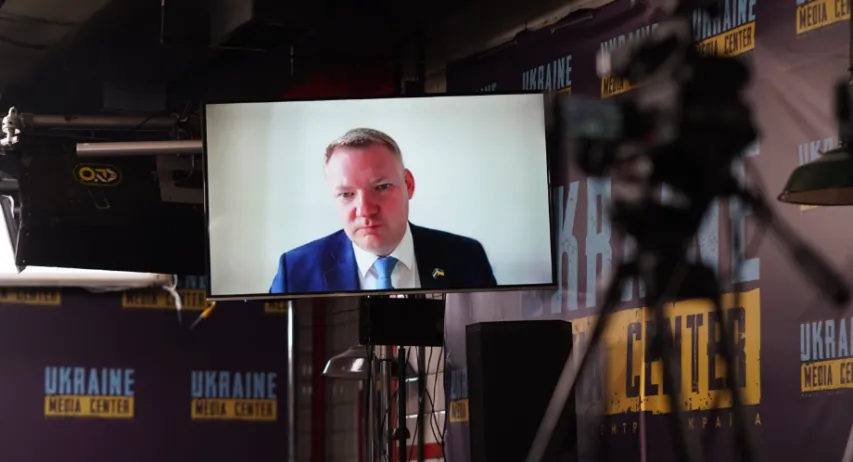 Edvards Smiltēns, Riga's Vice Mayor, Media Center Ukraine
August 16, 2022, 12:31
Latvia's capital becomes logistics center for medical help for Ukraine: over EUR 6 million collected in one month — Riga's Vice Mayor Edvards Smiltēns
Riga has become the logistic center for medical aid for Ukraine, Edvards Smiltēns, Riga's Vice Mayor, Deputy Head of Riga City Council said at a briefing at Media Center Ukraine.
"I'm really happy that Latvia launched the system Medical Help, it's M-Help.com. Many Ukrainian hospitals are inside this system, and it provides clear accounting of needed support and providers, who provide (help). And Riga became a logistics center for medical help. And during just one month of action we collected more than EUR 6 million in support," — Edvards Smiltēns pointed out.
He added that Latvia's help will include, among other things, both basic necessities and weapons.
"I had an agreement with two biggest supermarket chains in Latvia that we will start to put special packages for Ukraine, and everybody could buy an extra package alongside their own purchases. And we will help with medical help, with hygiene (products), with food and of course weaponry. One third of our defense budget is actually going to Ukraine right now," — Edvards Smiltēns said.
The Vice Mayor of Riga, Edvards Smiltēns, reminded that Latvia has been helping Ukrainians since the first days of russia's full-scale invasion.
"We will support (Ukraine) till the very victory, because we clearly understand that it's our victory as well," — Smiltēns summed up.
As reported, the Saeima of Latvia has recently declared russia as a state sponsor of terrorism.
Read more: https://mediacenter.org.ua/news