Back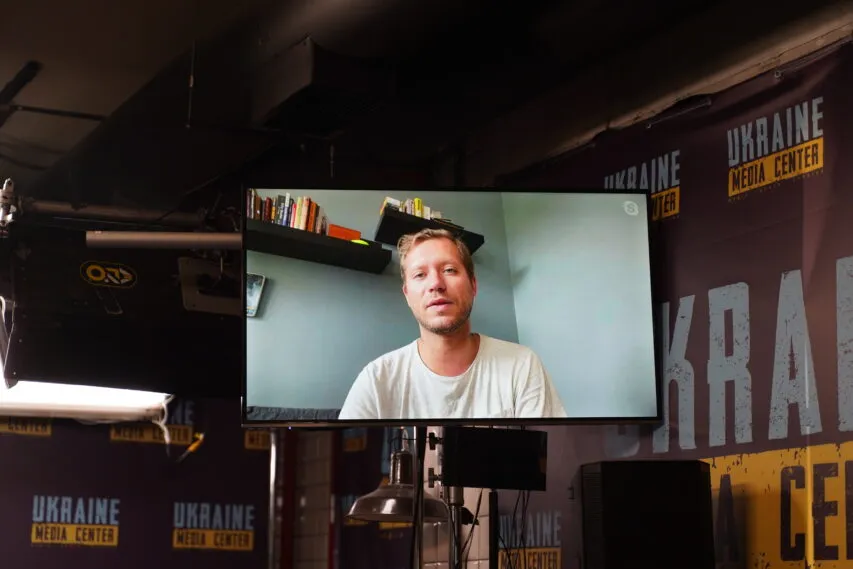 Ralfs Eilands, Latvian musician and initiator of the campaign to crowdfund a Bayraktar for Ukraine's Armed Forces, Media Center Ukraine
August 17, 2022, 13:00
"Latvia Crowdfunds a Bayraktar for Ukraine, with EUR 300,000 Raised on Campaign's First Day," Ralfs Eilands, Fundraiser Organizer
A campaign to raise funds to buy a Bayraktar UAV for Ukraine goes on in Latvia. By the second day of this crowdfunding initiative, people had donated EUR 300,000. Ralfs Eilands, a Latvian musician and initiator of the campaign to crowdfund a Bayraktar for Ukraine's Armed Forces, told this during his briefing at Media Center Ukraine. The organizers aim to raise EUR 5 million to buy a UAV.
"I talked to the Ukrainian ambassador and people from the embassy in Latvia and asked what we can do to help Ukraine. They told me that if you want to buy something, Bayraktar is the best thing Latvia can do," Ralfs Eilands explained.
The Bayraktar crowdfunding campaign initiator described the process for buying the UAV.
"We are supported by the Ministry of Defense, and we will hand over the funds raised to them. Then, Latvia's Ministry of Defense will buy a Bayraktar from Turkey and donate it to Ukraine," Ralfs Eilands said.
According to earlier reports, similar campaigns to crowdfund a Bayraktar for Ukraine have already been organized in Poland, Lithuania, Norway, and Canada.
Read more: https://mediacenter.org.ua/news