Back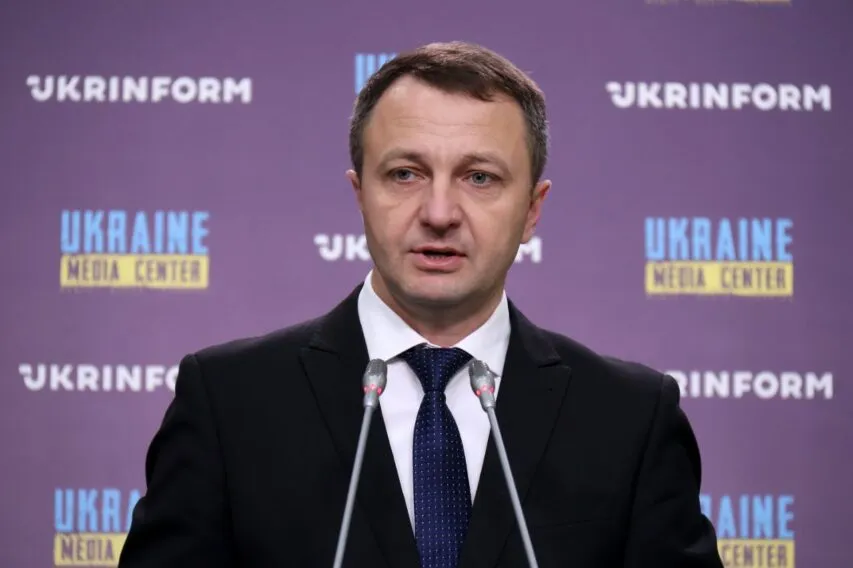 Taras Kremin, Commissioner for the Protection of the State Language, Media Center Ukraine — Ukrinform
May 4, 2023, 13:42
Largest number of language law violations recorded in Kyiv — Taras Kremin
Kyiv city and Kharkiv oblast became the leaders in violations of the language law in 2022.
Taras Kremin, Commissioner for the Protection of the State Language, made this statement at Media Center Ukraine — Ukrinform during the presentation of the report on the state of compliance with the language law in 2022.
"The leaders in the number of reports on violations of the language law in regions or communities were the city of Kyiv with 823 and Kharkiv oblast with 460 reports. The smallest number of the reports came from the eastern regions, as well as, partially, from the south. This applies to Luhansk and Kirovohrad region," he noted.
According to the language ombudsman, the most violations in 2022 were generally observed in the Internet and service industries.
"The largest fields, in which there were violations, include the Internet with 989 reports on the absence of the Ukrainian version of a website,123 reports related to violations of the requirements of the law in consumer service. There were violations in the field of outdoor advertising and signs. Based on these reports, the largest number of signs in a non-state language were observed in the territory of Kharkiv city and region — 252, and in Kyiv city — 54 reports," he added.
In addition, Taras Kremin noted that about 500 locations for learning the Ukrainian language were opened in 2022. Thus, Kyiv and Lviv regions are among the leaders in language programs.
"Through close communication with local self-government agencies as well as culture and education industries, NGOs etc., in 2022, we initiated the opening of about 500 locations for learning the Ukrainian language, the state language. Kyiv region, Lviv region, and a number of other oblasts of western Ukraine are among the leaders in such language programs. We believe that this trend will continue."
Read more: https://mediacenter.org.ua/news