Back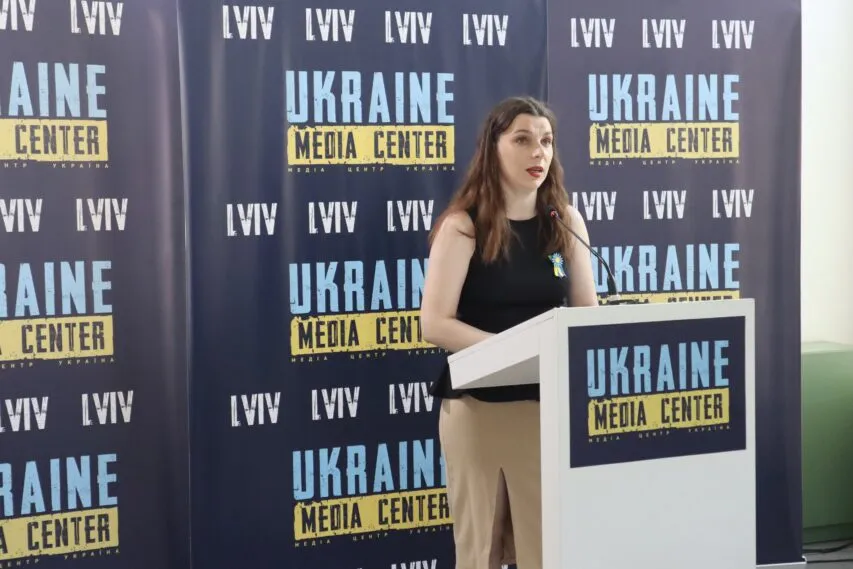 July 6, 2023, 18:49
Language manual for patriotic education of children presented in Lviv
The textbook "National and Patriotic Education in Ukrainian Language Classes in 2 Parts" was published as part of the project "Speak Ukrainian, Because You Live on Your Land!" initiated by the Educational and European Center of Feodosia Kolesnyk. The collection offers methodological developments of more than 20 Ukrainian language lessons for secondary school with elements of patriotic education. The manual will be especially relevant for IDPs and children who moved and live abroad.
On July 6, the first part of "Speak Ukrainian, Because You Live on Your Land!" was presented at the Ukraine-Lviv Media Center. The training has already been provided at the Zaporizhzhia orphanage, which was forced to move after the full-scale invasion of Zhuravno village. The second part of the language manual for patriotic education of children is being prepared for publication.
"Each lesson is based on an interdisciplinary principle. It is based on a combination of literature, history, ethnography, lessons in courage, and musicology. The titles of each class reflect the topics of national and patriotic education. Today, national-patriotic education is one of the main tasks of educational work with children", says Feodosia Kolesnyk, the author of the manual "Speak Ukrainian, Because You Live on Your Land!".
📌Watch the full video on the YouTube channel(in Ukrainian)
📍Media Center is located at 20 Ruska Street and functions as a co-working space from 10:00 AM to 6:00 PM.
Contact phone:
+38 067 652 91 97
Read more: https://mediacenter.org.ua/news