Back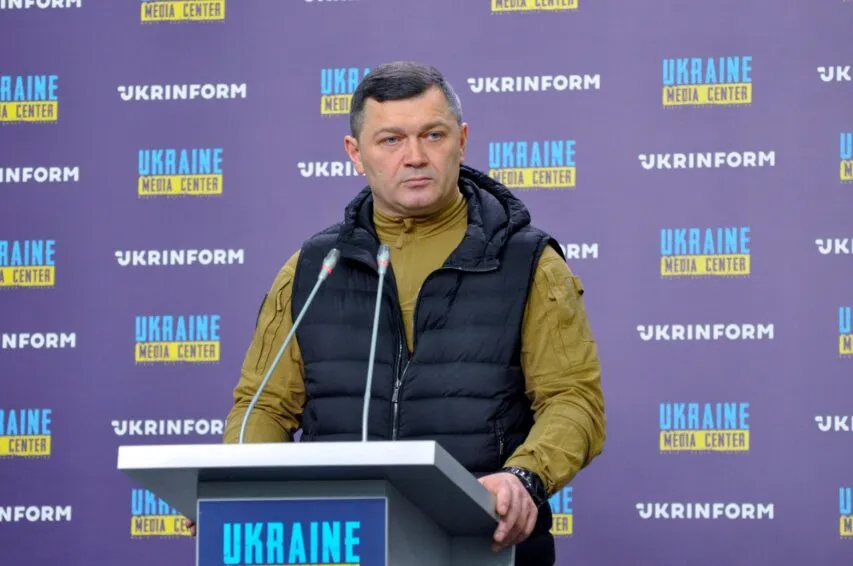 May 5, 2022, 13:30
Kyiv starts to revive: City Administration comments on life in capital under martial law
The city is gradually coming back to the normal way of life, and even under martial law all the public utility services and infrastructure work in Kyiv. Eating establishments, household services, pharmacies and shops have resumed their operation in the capital, Mykola Povoroznyk, First Deputy Head of Kyiv City State Administration said at a briefing in Media Center Ukraine — Ukrinform.
As of now, three bridges, Darnytskyi, Pivnichnyi and Pivdennyi, are open for vehicles. Kyiv Metro bridge is available for the metro line. Bringing back public transport was an important issue, and the majority of passenger traffic is allocated to electric vehicles to get ahead of the fuel shortage. Over 160 buses, 70 trams and 80 trolleybuses are active in the city today. Private carriers have come back to work as well. Metro works by weekend schedule, when the interval between trains is 10-15 minutes. This is almost a familiar schedule for Kyiv residents. The city calls on the citizens to pay their bills if possible, as this money is spent on the needs of the capital.
«Public transportation fare was free during the evacuation period and under the streamlined mode of operation. However, we're going to raise the issue of bringing the fare back, as the (city) needs have grown. More and more people are using it (the transportation). We need money to maintain the equipment and pay the workers. But tariffs will not be increased,» — he said.
Also, every day around 600 communal services workers do jobs, like mending roads. Unfortunately, full road reconstruction is impossible now, that's why only mending work is being conducted. Kyiv communal services are involved in clearing the debris in Kyiv oblast in order to restore the intercity traffic.
Mykola Povoroznyk said that Kyiv residents answered the call to donate blood for the wounded on numerous occasions. There were even a few times when blood donations were no longer accepted, as all the demands were covered.
«Capital's medical establishments work under martial law. Chemo and radiation therapies are once again provided. Six palliative care units, where the terminally-ill are treated, didn't stop working even for a day. People with diabetes are provided with insulin. Planned surgeries are available once again. Maternity wards didn't stop their work either. A total of 1,789 babies, five of whom are twins, have been born in the capital since the full-scale russian invasion began,» — First Deputy Head of Kyiv City State Administration noted.
Mykola Povoroznyk added that the schoolchildren receive education remotely. Kyiv attempted to restore the learning process to distract children from war and not to let them fall far behind in their education. The possibility of opening up kindergartens to let parents work is under consideration at the moment. However, this issue is up to debate, as child safety is of utmost importance.
Read more: https://mediacenter.org.ua/news