Back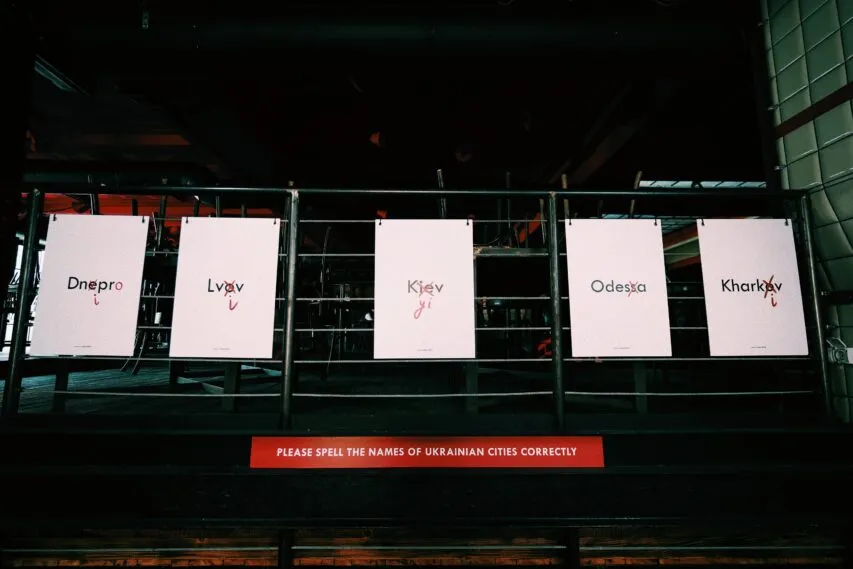 April 27, 2022, 14:32
Kyiv not Kiev: an exhibition has opened at Ukraine Media Center to educate foreign journalists on the correct translation of Ukrainian cities' names
«Kyiv not Kiev» exhibition has opened at Ukraine Media Center. Its purpose is to teach foreign journalists to write the names of Ukrainian cities correctly and to draw their attention to the problem of correct translation of Ukrainian place names.
The author of the exhibition is Yulia Popyk, the founder of the Ukrainian brand Inspired Bags. In 2018, she became the initiator and founder of the campaign for the correct transliteration of Ukrainian place names. For example, "Kyiv not Kiev", "Ukraine not the Ukraine", as well as other cities of Ukraine featured in a whole line of bags: Lviv, Kharkiv, Dnipro, Odesa, Vinnytsia.
It will be recalled that in 2019, the CorrectUa page appeared on the website of the Ministry of Foreign Affairs of Ukraine, where one can check the correctness of the translation of Ukrainian place names.
The Ministry of Foreign Affairs emphasizes that the use of Soviet-era toponyms based on the russian language is particularly painful and unacceptable for the people of Ukraine.
«Under the Russian empire and later the Union of Soviet Socialist Republics (USSR), russification was actively used as a tool to extinguish each constituent country's national identity, culture and language. In light of russia's war of aggression against Ukraine, including its illegal occupation of Crimea, we are once again experiencing russification as a tactic that attempts to destabilize and delegitimize our country,» – the ministry's portal said.
Read more: https://mediacenter.org.ua/news