Back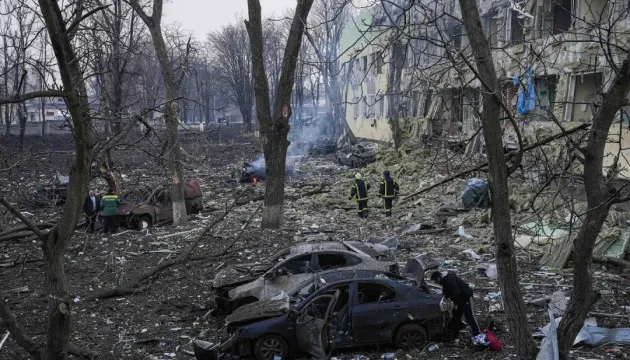 March 17, 2022, 14:10
Kravchuk: "I think that an international tribunal on Russia must take place in Mariupol"
Yevheniia Kravchuk, a member of parliament from the Servant of the People Party and a representative of Ukraine in the Council of Europe, believes that an international tribunal on Russia's crimes in Ukraine, when there is one, must take place in Mariupol. She said this during her briefing in Ukraine Media Center.
"Let it be my opinion, but I consider that the international tribunal must take place in Mariupol. The city has become a symbol of Russia's attempt to wipe out the civilian population. More than 2,000 civilians have died in Mariupol. While PACE members are on their way home, there are women, children, and elderly people hiding in bomb shelters without electricity, food, and water, nevertheless hoping that Europe and the whole civilized world will finally wake up, impose more severe sanctions on Russia, and introduce a full embargo on Russian products." – Kravchuk said.
According to her, Ukrainian MPs are working to make sure that PACE members are pressuring their governments to provide more financial and humanitarian aid to Ukraine and to strengthen sanctions against Russia.
However, Ms. Kravchuk emphasizes that quite a number of French and German companies continue operating in Russia.
"Some European countries say 'we cannot stop buying Russian oil and gas', but every euro going to Russia is coming back as a bullet hitting children in Ukraine" – the MP added.
As reported earlier, the Committee of Ministers of the Council of Europe decided to expel Russia from the Council of Europe on 16 March.
You can follow the Ukraine Media Center's work, breaking news and latest updates via:
Telegram channel: https://t.me/lvivmediacenter
Twitter: https://twitter.com/CenterUkraine
Facebook: https://www.facebook.com/UkraineMediaCenter/
YouTube Streams: https://bit.ly/37tPlKl