Back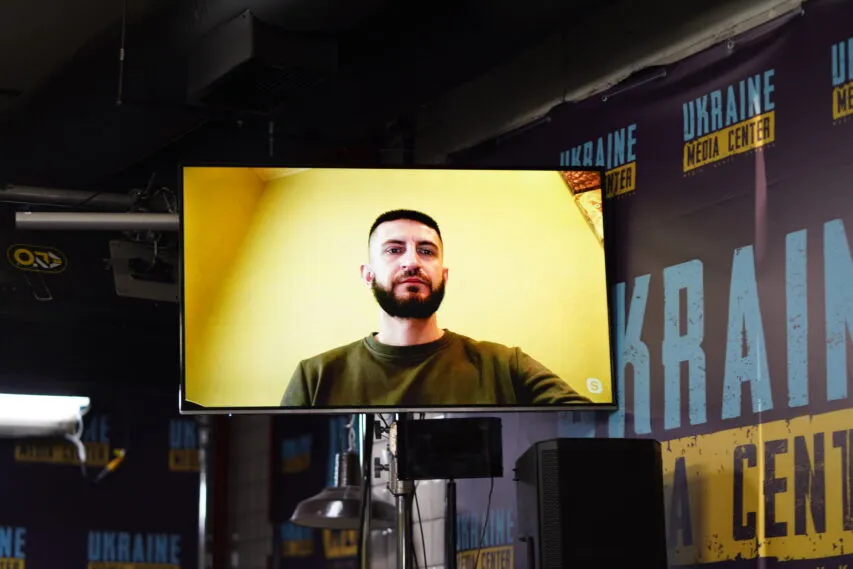 May 18, 2022, 13:15
Kidnapping activists and fake referendums: russians follow their 2014 Crimea playbook in occupied territories — Alim Aliev
In 2014, the russians entered the Crimea without identification, as "green men", but in Kherson in 2022 they came openly, with Russian flags for all to see. In general, they act in the same way in the currently occupied territories as they did in the Crimea, Co-founder of Crimea-SOS NGO and Deputy Director General of the Ukrainian Institute Alim Aliev said at a briefing in Media Center Ukraine.
"The first thing the occupier does when entering and occupying the territory is try to throw activists and journalists into basements, or just kidnap them. What we, unfortunately, see in Kherson oblast now is all-encompassing. This includes the shutdown of TV channels, attempts to hold fake referendums, which is an area where they certainly failed to see any success today," — Aliev said.
Aliev also explained what he would see as a victory in the russian-Ukrainian war. "For me, a definite victory is the return of the Ukrainian flag to the Crimea, because it all started with the Crimea. Our war started on the peninsula. And after the Crimea, we saw the MH17 downing, the war in Syria, interference in western elections and total propaganda. And all this was done by russia. This cycle must be closed in our free Crimea, " — Alim Aliev said.
Co-founder of Crimea-SOS NGO also reminded that the anniversary of the deportation of the Crimean Tatar People from Crimea is commemorated on May 18. "This date is not just about remembering your grandparents. It's about understanding that the genocides and what russia has been committing against free peoples regularly since the 18th century, is an act of the systemic policy of the russian empire, by empire, I mean, both the soviet union and putin's russia of today."
Read more: https://mediacenter.org.ua/news