Back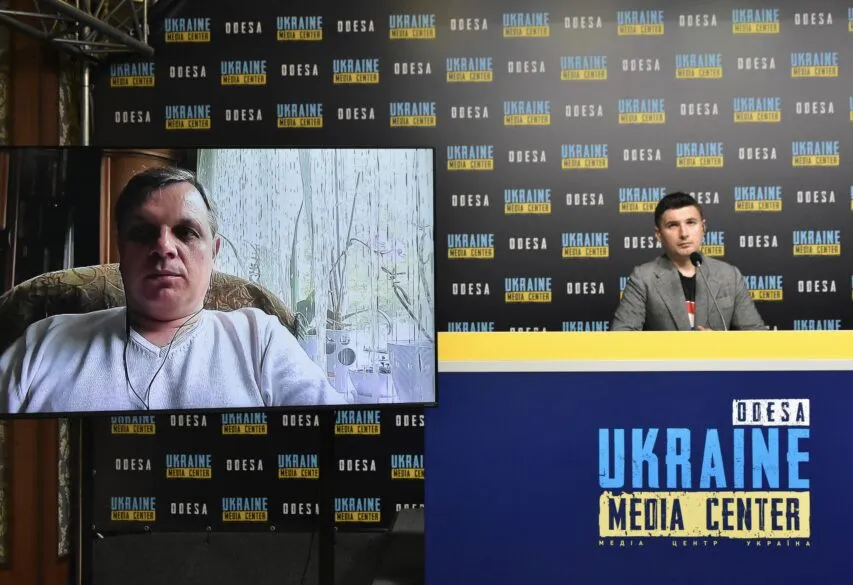 Photo by Media Center Ukraine – Odesa: Pavlo Koval, general director of the Ukrainian Agrarian Confederation
June 13, 2023, 16:56
Kherson region lost 92% of irrigation systems due to the explosion of the Kakhovka hydroelectric power plant dam – expert
The region was one of the five regions of Ukraine in terms of agricultural land. This was stated by Pavlo Koval, general director of the Ukrainian agrarian confederation, at a briefing at the Media Center Ukraine – Odesa.
He noted that the south of Ukraine can work effectively only if there are irrigation systems, and the Novokakhovka irrigation system was the largest in Ukraine and Europe.
"Because of this undermining, Kherson region lost 92% of its irrigation systems. These are hundreds of farms. Zaporizhzhia region – 70%. The south of Dnipropetrovs'k region and Mykolaiv region lost up to 30% of water sources and irrigation systems," – Koval said.
He added that the area of agricultural land in the Kherson region was about 2 million hectares, 85% of which is arable land that constantly needs irrigation.
"Winter oilseeds were grown on an area of 1.5 million hectares in the Kherson region. But the biggest loss is open field vegetables, early vegetables, berries, and melons. Kherson region produced 35% of Ukraine's vegetable harvest," – Koval said.
Read more: https://mediacenter.org.ua/news