Back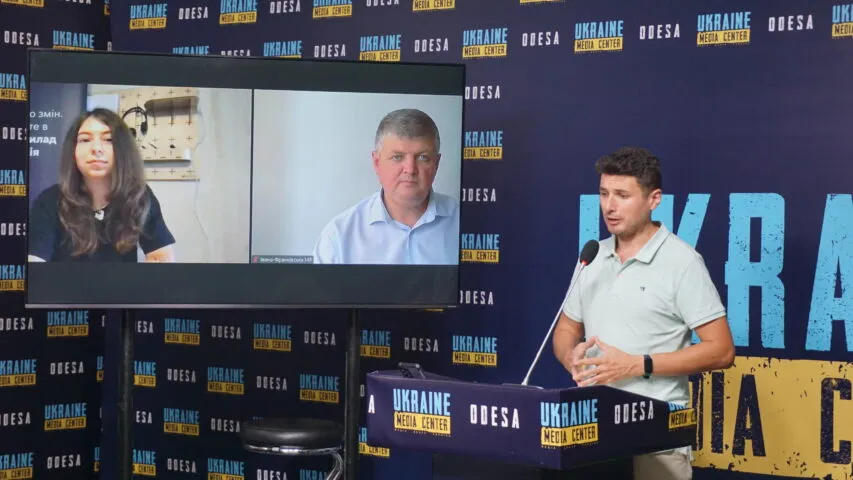 Photo by Media Centre Ukraine – Odesa: Ruslana Parobetska – coordinator of the Save Business Now initiative, Vitaliy Fedoriv - Deputy Mayor of Ivano-Frankivsk
August 30, 2023, 09:39
Ivano-Frankivsk region hosts around 41,000 IDPs
Vitaliy Fedoriv, Deputy Mayor of Ivano-Frankivsk, spoke about the region's response to this challenge at an online briefing at the Media Centre Ukraine – Odesa.
According to official data, there are 41,000 registered internally displaced persons in Ivano-Frankivsk Oblast, who face two main problems: housing and jobs. According to Fedoriv, local authorities are currently unable to fully address these issues.
"We do not have the funds to build houses for so many IDPs, and international partners are reluctant to support us. Even if there was support, people need housing now, they cannot wait for years for the houses to be commissioned. In terms of jobs, Ivano-Frankivsk currently offers more than 1,100 vacancies, but not everyone is ready to accept these offers. There are two main reasons for this. Firstly, the low level of wages – from UAH 8,000 to 12,000. Secondly, the vast majority of IDPs are women with small children who need to be looked after," the official said.
Fedoriv also answered the question of business relocation: "We have received about 150 applications for relocation from Kharkiv, Kyiv, Zaporizhzhia, Luhansk, Kherson, and Mykolaiv. 79 companies have moved to our region. In particular, these are companies producing copper cables, food products, cosmetics, semi-finished products, and the IT sector. The city has not yet experienced large budget revenues, as the companies are registered at their old addresses, but they have already provided 346 jobs for IDPs."
The deputy mayor of Ivano-Frankivsk added that the city is developing a project to create industrial parks with the prospect of attracting large enterprises that would provide jobs for more than 3,000 people.
Read more: https://mediacenter.org.ua/news