Back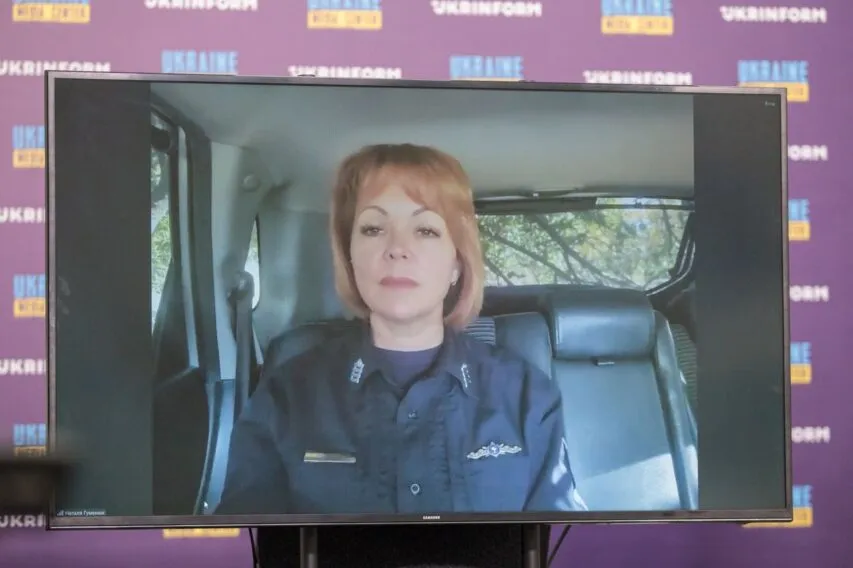 October 18, 2023, 16:12
It will boost our counteroffensive – Natalia Humeniuk commented on Ukrainian forces using ATACMS missiles
Destroying enemy capabilities to reach the rear in depth is one of the key elements that enables the Ukrainian military to take more active steps along the front line and advance.
It was emphasized by Natalia Humeniuk, Head of the United Coordinating Press Center of Security and Defense Forces of the South of Ukraine, commenting on Ukraine firing ATACMS missiles at a briefing at the Media Center Ukraine – Ukrinform.
"Obviously, this is exactly what the military is constantly talking about, and civilians often misunderstand, and even journalists are offended by, but this will fuel our counteroffensive. The main thing about the counteroffensive is the destruction of the enemy's capabilities in its deep rear, and this is the key element that really provides the opportunity to take more active steps along the front line and move forward. Considering the enemy had recently intensified its aviation activities, it was clear that we needed to attack the areas that provided the enemy with its capabilities. This is what happened, and the result is obvious," she explained.
Natalia Humeniuk noted that each such missile is an opportunity to destroy the enemy, and it should be implemented by the military as efficiently as possible.
"No matter how many of them (missiles – ed.) there are, they will all be used against one target," she added.
Earlier, it was reported that the Ukrainian military struck ATACMS long-range missiles on Tuesday, hitting Russian military aircraft and ammunition depots in the temporarily occupied part of Ukraine.
Read more: https://mediacenter.org.ua/news