Back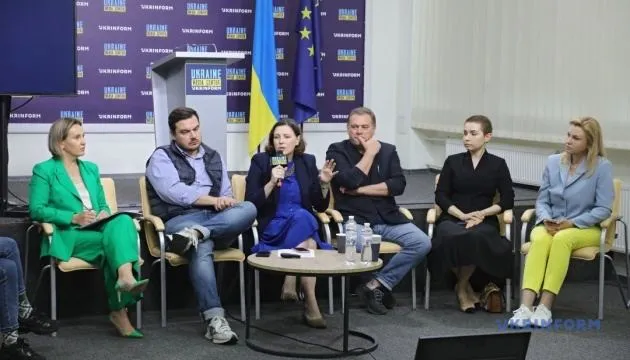 June 29, 2023, 20:03
It's time to return to the Prozorro system in the maximum number of procurements – Anastasia Radina
In order to use budget funds with the greatest efficiency, it is necessary to return to the Prozorro system, open access of the majority of procurements, and switch to the activities of specialized procurement agencies.
It was emphasized by Anastasia Radina, Chair of the Verkhovna Rada of Ukraine's Committee on Anti-corruption Policy, during a discussion at the Media Center Ukraine – Ukrinform.
"It's time to return to the Prozorro system in public procurement policy to the utmost. Weapons, as well as certain stuff related to the maintenance of weapons, may remain outside of the Prozorro system. But all the other goods and services like food, procurement of uniforms for military personnel should undergo Prozorro public purchasing system ensuring transparent and efficient spending," she emphasized.
In addition, Anastasia Radina noted that in order to save and use budget funds more efficiently, it is necessary to switch to specialized procurement agencies.
The example of the State Enterprise "Medical Procurement" is a case in point. When the Medical Procurement national agency started working, they saved up to 40% on many procurements compared to other customers. Why? Because they were able to approach it professionally, they were able to design the public procurement in a way to have competition, getting the best price for the quality that the state can get," she explained.
Anastasia Radina added that the procurement system of the Ministry of Defense, for example, should also create a procurement agency to take over the function of announcing procurement in Prozorro as well as formulating the terms of reference.
According to her, work is underway to create such an agency, and there is some hope that it will be possible to establish such an agency by the fall. Anastasia Radina is convinced that this will save budget funds and allow them to be used efficiently.
Read more: https://mediacenter.org.ua/news