Back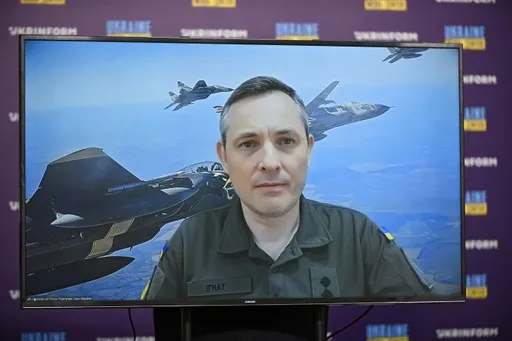 July 3, 2023, 14:17
 It's not the time to relax – Yurii Ihnat on reduced intensity of enemy attacks on capital
The short-term absence of shelling attacks on the capital can probably be related to both the enemy's plans and the fact that the occupiers' stocks of missiles and drones are not endless.
Yurii Ihnat, Spokesperson of the Air Forces Command of the Armed Forces of Ukraine, made this statement during a briefing at Media Center Ukraine – Ukrinform.
"There are days when there is more (shelling – Ed.), there are days when there is less. If there hasn't been any shelling for three days, it doesn't mean it's the time to relax, and the intensity has decreased," he emphasized.
According to Yurii Ihnat, these enemy's plans may incorporate some kind of training or regrouping of their forces somewhere along other axes. At the same time, this may be due to the fact that the enemy's stocks of missiles and drones are not endless.
"They must get all these from somewhere, in particular from Iran, if we are talking about "Shaheds." And in particular, from their own military-industrial complex production facilities, which, unfortunately, are active in russia. But making cruise missiles is not so easy nor so fast," he explained.
Yurii Ihnat expressed hope that the sanctions will have at least some affect on the occupying state, and that indeed it is becoming more and more difficult for them to obtain scarce technology that russia cannot produce on its own.
Read more: https://mediacenter.org.ua/news